Boy oh boy this list is long. I wanted to chop it down a bit, but couldn't bring myself to. Now that I've started going through new releases, I've realized just how many are out there. As if my reading list didn't already feel impossible!
Anyways, some of the new releases are in paperback format, so keep an eye on that. I've left notes on some but not all of these.
new releases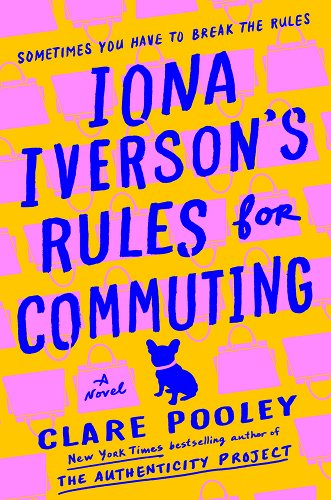 Title: Iona Iverson's Rules for Commuting
Author: Clare Pooley
Publisher: Pamela Dorman Books
Genre: literary fiction; romance
Format: hardcover
Previous works: The Authenticity Project
Every day Iona, a larger-than-life magazine advice columnist, travels the ten stops from Hampton Court to Waterloo Station by train, accompanied by her dog, Lulu. Every day she sees the same people, whom she knows only by nickname: Impossibly-Pretty-Bookworm and Terribly-Lonely-Teenager. Of course, they never speak. Seasoned commuters never do.
Then one morning, the man she calls Smart-But-Sexist-Manspreader chokes on a grape right in front of her. He'd have died were it not for the timely intervention of Sanjay, a nurse, who gives him the Heimlich maneuver.
This single event starts a chain reaction, and an eclectic group of people with almost nothing in common except their commute discover that a chance encounter can blossom into much more. It turns out that talking to strangers can teach you about the world around you–and even more about yourself.
I love a London story. I'm sorry, but you can romance the Tube way better than you can the Subway.
---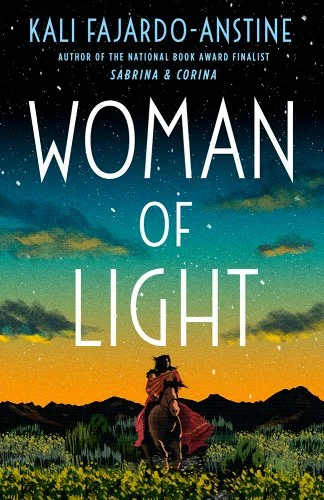 Title: Woman of Light
Author: Kali Fajardo-Anstine
Publisher: One World
Genre: literary fiction
Format: hardcover
Previous works: Sabrina & Corina
Luz "Little Light" Lopez, a tea leaf reader and laundress, is left to fend for herself after her older brother, Diego, a snake charmer and factory worker, is run out of town by a violent white mob. As Luz navigates 1930s Denver, she begins to have visions that transport her to her Indigenous homeland in the nearby Lost Territory. Luz recollects her ancestors' origins, how her family flourished, and how they were threatened. She bears witness to the sinister forces that have devastated her people and their homelands for generations. In the end, it is up to Luz to save her family stories from disappearing into oblivion.
---
Title: Nightcrawling
Author: Leila Mottley
Publisher: Knopf
Genre: literary fiction
Format: hardcover
Debut
Kiara and her brother, Marcus, are scraping by in an East Oakland apartment complex optimistically called the Regal-Hi. Both have dropped out of high school, their family fractured by death and prison. But while Marcus clings to his dream of rap stardom, Kiara hunts for work to pay their rent–which has more than doubled–and to keep the nine-year-old boy next door, abandoned by his mother, safe and fed. One night, what begins as a drunken misunderstanding with a stranger turns into the job Kiara never imagined wanting but now desperately needs: nightcrawling. Her world breaks open even further when her name surfaces in an investigation that exposes her as a key witness in a massive scandal within the Oakland Police Department.
I am so excited for this one, mainly because the author is so young and a poet first, so it's bound to be fresh. (Not that the fact the author and I are the same age doesn't give me slight quarter-life crisis vibes, because it absolutely does.)
---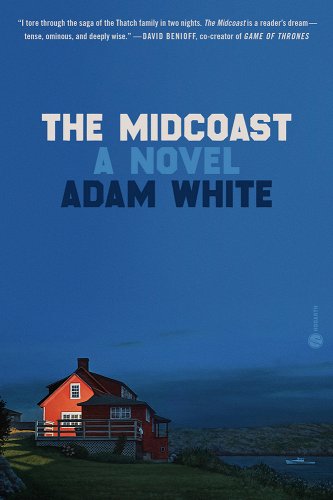 Title: The Midcoast
Author: Adam White
Publisher: Hogarth
Genre: literary fiction; crime
Format: hardcover
Debut
It's spring in the tiny town of Damariscotta, a tourist haven on the coast of Maine known for its oysters and antiques. Andrew, a high school English teacher recently returned to the area, has brought his family to Ed and Steph Thatch's sprawling riverside estate to attend a reception for the Amherst women's lacrosse team. Back when they were all teenagers, Andrew never could have predicted that Ed, descended from a long line of lobstermen, or Steph, a decent student until she dropped out to start a family, would ever send a daughter to a place like Amherst. But so the tides have turned, and Andrew's trying hard to admire, more than envy, the view from Ed's rolling backyard meadow. As Andrew wanders through the Thatches' house, he stumbles upon a file he's not supposed to see: photos of a torched body in a burned-out sedan. And when a line of state police cruisers crashes the Thatches' reception an hour later, Andrew and his neighbors finally begin to see the truth behind Ed and Steph's remarkable rise. Soon the newspapers are running headlines about the Thatches, and Andrew's poring over his memories, trying to piece together the story of a family he thought he knew.
---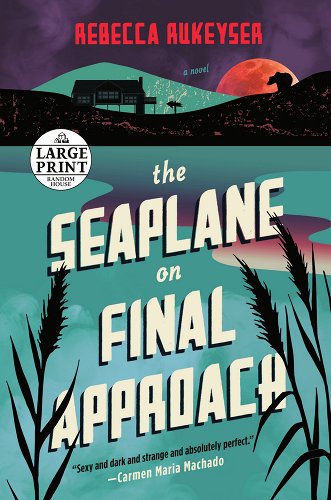 Title: The Seaplane on Final Approach
Author: Rebecca Rukeyser
Publisher: Doubleday
Genre: literary fiction
Format: hardcover
Debut
Tourists arrive all summer, by boat or seaplane, at Stu and Maureen Jenkins's Lavender Island Wilderness Lodge in the Kodiak Archipelago, expecting adventure. But the spontaneity of their authentic Alaskan wilderness experience is meticulously scripted, except when real danger rears its head. Stu and Maureen's lodge is failing, as is their marriage. Mira has been hired for the season as the lodge's baker and housekeeper. But she's also busy gleefully nursing twin obsessions: building a working theory of what constitutes "sleaze" and pursuing a young fisherman she deems the embodiment of all things deliciously sleazy. Her plans become more perverse and elaborate, even as life on Lavender Island starts to unravel. By midseason, it becomes clear that Stu, the jovial, predatory patriarch of the lodge, has turned his sexual attentions to another young employee. As the mood of the lodge spirals into chaos, the inhabitants realize just how isolated Lavender Island really is.
---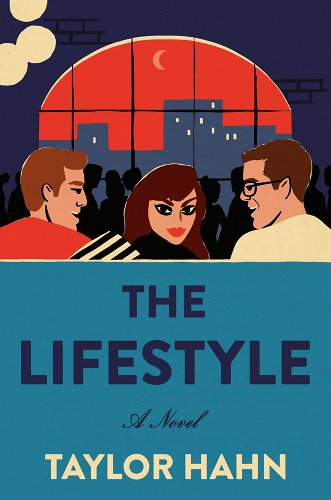 Title: The Lifestyle
Author: Taylor Hahn
Publisher: Anchor
Genre: romance, fiction
Format: hardcover
Debut
Georgina Wagman has it all–a great marriage, a great job at a prestigious law firm, and great friends. She's living the life she always wanted, and everything is perfect. Until, that is, she walks in on her husband Nathan in a compromising position with a junior associate. Georgina has a moment of crisis. But divorce is not a part of the five-year plan, so she comes up with an idea to save her marriage and recapture the spark. She and Nathan are going to become swingers. Georgina isn't going to embark on this adventure alone, though. Her friends Felix and Norah and their respective partners decide to tag along for the ride. They've got relationship woes of their own that swinging just might fix. Georgina, convinced Felix and Norah belong together, is thrilled. What better place to reignite romance between two people destined to be together than a swingers' party? Her plan is foolproof, until she runs into a college ex at the first party. When they reconnect, Georgina will find herself torn between her head and her heart, with her very happiness hanging in the balance.
---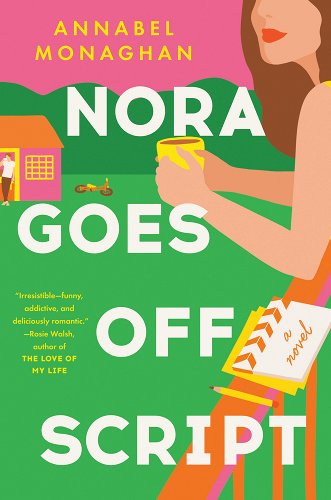 Title: Nora Goes Off Script
Author: Annabel Monaghan
Publisher: G. P. Putnam's Sons
Genre: romance, fiction
Format: hardcover
Previous works: A Girl Named Digit
Adult debut
Nora Hamilton knows the formula for love better than anyone. As a romance channel screenwriter, it's her job. But when her too-good-to work husband leaves her and their two kids, Nora turns her marriage's collapse into cash and writes the best script of her life. No one is more surprised than her when it's picked up for the big screen and set to film on location at her 100-year-old-home. When former Sexiest Man Alive, Leo Vance, is cast as her ne'er do well husband Nora's life will never be the same. The morning after shooting wraps and the crew leaves, Nora finds Leo on her porch with a half-empty bottle of tequila and a proposition. He'll pay a thousand dollars a day to stay for a week. The extra seven grand would give Nora breathing room, but it's the need in his eyes that makes her say yes. Seven days: it's the blink of an eye or an eternity depending on how you look at it. Enough time to fall in love. Enough time to break your heart.
---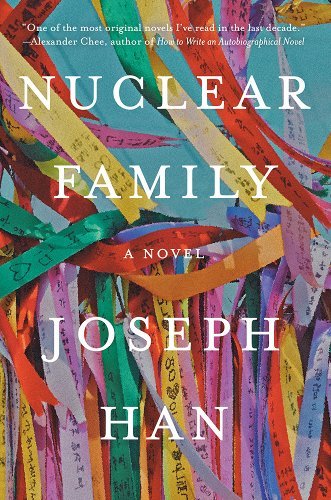 Title: Nuclear Family
Author: Joseph Han
Publisher: Counterpoint
Genre: fantasy, literary fiction
Format: hardcover
Debut
Things are looking up for Mr. and Mrs. Cho. Their dream of franchising their Korean plate lunch restaurants across Hawaiʻi seems within reach after a visit from Guy Fieri boosts the profile of Cho's Delicatessen. Their daughter, Grace, is busy finishing her senior year of college and working for her parents, while her older brother, Jacob, just moved to Seoul to teach English. But when a viral video shows Jacob trying–and failing–to cross the Korean demilitarized zone, nothing can protect the family from suspicion and the restaurant from waning sales. No one knows that Jacob has been possessed by the ghost of his lost grandfather, who feverishly wishes to cross the divide and find the family he left behind in the north. As Jacob is detained by the South Korean government, Mr. and Mrs. Cho fear their son won't ever be able to return home, and Grace gets more and more stoned as she negotiates her family's undoing. Struggling with what they don't know about themselves and one another, the Chos must confront the separations that have endured in their family for decades.
Nuclear Family is set in the months before the false missile alarm in 2018 — an event that, personally, I feel like didn't get enough coverage? I am fascinated by what it would be like to feel for that half hour before everyone knew it was a false alarm. Anyways, the way this story revolves around social media and politics and delves into the North/South Korea divide sounds like a perfect recipe that I'm excited to get my hands on. And the touch of the supernatural — gotta love that.
---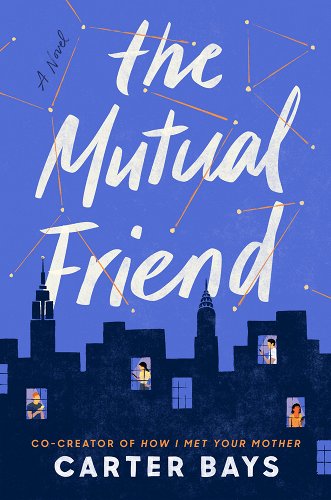 Title: The Mutual Friend
Author: Carter Bays
Publisher: Dutton
Genre: romance, comedy
Format: hardcover
Debut
It's the summer of 2015, and Alice Quick needs to get to work. She's twenty-eight years old, grieving her mother, barely scraping by as a nanny, and freshly kicked out of her apartment. If she can just get her act together and sign up for the MCAT, she can start chasing her dream of becoming a doctor . . . but in the Age of Distraction, the distractions are so distracting. There's her tech millionaire brother's religious awakening. His picture-perfect wife's emotional breakdown. Her chaotic new roommate's thirst for adventure. And, of course, there's the biggest distraction of all: Love.
Carter Bays is one of the creators of How I Met Your Mother, so of course I need to check this one out.
---
Title: The Heart of the Deal
Author: Lindsay MacMillian
Publisher: Alcove Press
Genre: romance, fiction
Format: paperback
Debut
Rae is in a romantic recession. The Wall Street banker is single in New York City and overwhelmed by the pressure to scramble up the corporate and romantic ladders. Feeling her biological clock ticking, she analyzes her love life like a business deal and vows to lock in a husband before her 30th birthday. The Manhattan dating app scene has as many ups and downs as the stock market, and outsourcing dates to an algorithm isn't exactly Rae's idea of romance. She considers cutting her losses, but her friends help her stay invested, boosting her spirits with ice cream and cheap wine that they share in their sixth-floor walk-up while recapping cringe-worthy dates. And then Rae meets Dustin, a poetic soul trapped in a business suit, just like her. She starts to hear wedding bells, but Dustin's struggles with depression will test their relationship, and no amount of financial modeling can project what their future will look like. Can Rae free herself from the idea she had of what thirty was supposed to look like and let love breathe on its own timeline? Or is she too conditioned to stay on the "right track" to follow her unpaved intuition?
This is a paperback, but it is the first release so I'm including it here.
---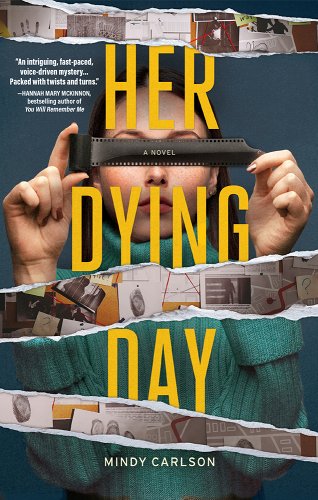 Title: Her Dying Day
Author: Mindy Carlson
Publisher: Crooked Lane Books
Genre: thriller, suspense, mystery
Format: hardcover
Debut
Aspiring filmmaker June Masterson has high hopes for her first documentary, the true story of the disappearance of famed mystery author Greer Larkin. June learned about the vanishing at age fourteen, locked down on her family's isolated commune. Now, the deeper she digs into the project, the darker the story gets. Everyone has a theory. Greer's mother, Blanche, and her best friend, Rachel, believe that Greer's fiancé, Jonathan, is the culprit. Greer's agent is convinced that Greer committed suicide after a debilitating bout of writer's block. And Jonathan claims it was either Greer's controlling mother or Rachel, whose attachment to Greer went way beyond friendship. In desperation, Rachel gives June a suitcase full of Greer's most personal writings in hopes of finding proof against Jonathan. Then Rachel turns up dead. As June pores over Greer's writings, she makes a devastating discovery that could finally reveal the truth about the author's fate. But now, June finds herself in the sights of a killer who'll stop at nothing to keep their darkest secret.
---
Title: After the Lights Go Out
Author: John Vercher
Publisher: Soho Press
Genre: fiction
Format: hardcover
Previous works: Three-Fifths
Xavier "Scarecrow" Wallace, a mixed-race MMA fighter on the wrong side of thirty, is facing the fight of his life. Xavier can no longer deny he is losing his battle with chronic traumatic encephalopathy (CTE), or pugilistic dementia. Through the fog of memory loss, migraines, and paranoia, Xavier does his best to stay in shape by training at the Philadelphia gym owned by his cousin-cum-manager, Shot, a retired champion boxer to whom Xavier owes an unpayable debt. Xavier makes ends meet while he waits for the call that will reinstate him after a year-long suspension by teaching youth classes at Shot's gym and by living rent-free in the house of his white father, whom Xavier was forced to commit to a nursing home. The progress of Sam Wallace's end-stage Alzheimer's has revealed his latent racism, and Xavier finally gains insight into why his Black mother left the family years ago. Then Xavier is offered a chance at redemption: a last-minute high-profile comeback fight. If he can get himself back in the game, he'll be able to clear his name and begin to pay off Shot. With his memory in shreds and his life crumbling around him, can Xavier hold on to the focus he needs to survive?
I am not one for sports stories but this one sounds different and I'm curious.
---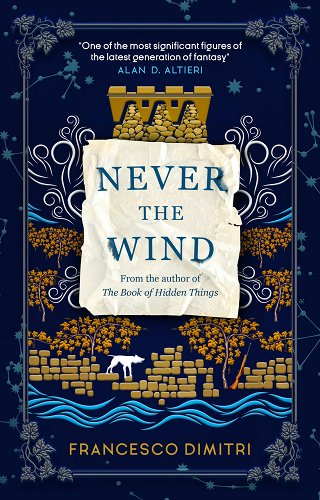 Title: Never the Wind
Author: Francesco Dimitri
Publisher: Titan Books
Genre: fantasy
Format: paperback
Previous works: The Book of Hidden Things
1996 – Luca Saracino is thirteen and has been completely blind for eight months when his parents move to a Southern Italian farmhouse they dream of turning into a hotel. With his brother dropping out of university and the family reeling from Luca's diagnosis, they are chasing dreams of rebirth and reinvention. As Luca tells his story without sight – experiencing the world solely through hearing, smell, taste and touch – he meets the dauntless Ada Guadalupi, who takes him out to explore the rocky fields and empty beaches. But Luca and Ada find they can't escape the grudges that have lasted between their families for generations, or the gossiping of the town. And Luca is preyed upon by the feral Wanderer, who walks the vineyards of his home. As Luca's family starts to crack at the seams, Luca and Ada have to navigate new lands and old rivalries to uncover the truths spoken as whispers on the wind.
---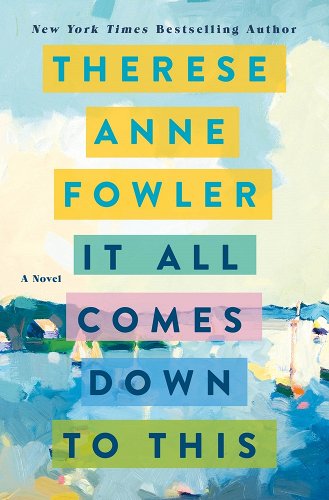 Title: It All Comes Down to This
Author: Therese Anne Fowler
Publisher: St. Martin's Press
Genre: literary fiction
Format: hardcover
Previous works: A Good Neighborhood; A Well-Behaved Woman; Z: A Novel of Zelda Fitzgerald
Meet the Geller sisters: Beck, Claire, and Sophie, a trio of strong-minded women whose pragmatic, widowed mother, Marti, will be dying soon and taking her secrets with her. Marti has ensured that her modest estate is easy for her family to deal with once she's gone–including a provision that the family's summer cottage on Mount Desert Island, Maine, must be sold, the proceeds split equally between the three girls.

Beck, the eldest, is a freelance journalist whose marriage looks more like a sibling bond than a passionate partnership. In fact, her husband Paul is hiding a troubling truth about his love life. For Beck, the Maine cottage has been essential to her secret wish to write a novel–and to remake the terms of her relationship.

Despite her accomplishments as a pediatric cardiologist, Claire, the middle daughter, has always felt like the Geller misfit. Recently divorced, Claire's secret unrequited love for the wrong man is slowly destroying her, and she's finding that her expertise on matters of the heart unfortunately doesn't extend to her own.

Youngest daughter Sophie appears to live an Instagram-ready life, filled with glamorous work and travel, celebrities, fashion, art, and sex. In reality, her existence is a cash-strapped house of cards that may crash at any moment.

Enter C.J. Reynolds, an enigmatic southerner ex-con with his own hidden past, who complicates the situation. All is not what it seems, and everything is about to change.
---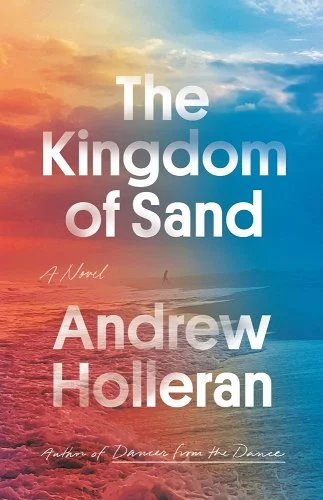 Title: The Kingdom of Sand
Author: Andrew Holleran
Publisher: Farrar, Straus and Giroux
Genre: literary
Format: hardcover
Previous works: Dancer from the Dance; Nights in Aruba; The Beauty of Men; Ground Zero; In September, the Light Changes; Grief
One of the great appeals of Florida has always been the sense that the minute you get here you have permission to collapse.The Kingdom of Sand is a poignant tale of desire and dread–Andrew Holleran's first new book in sixteen years. The nameless narrator is a gay man who moved to Florida to look after his aging parents–during the height of the AIDS epidemic–and has found himself unable to leave after their deaths. With gallows humor, he chronicles the indignities of growing old in a small town. At the heart of the novel is the story of his friendship with Earl, whom he met cruising at the local boat ramp. For the last twenty years, he has been visiting Earl to watch classic films together and critique the neighbors. Earl is the only person in town with whom he can truly be himself. Now Earl's health is failing, and our increasingly misanthropic narrator must contend with the fact that once Earl dies, he will be completely alone. He distracts himself with sexual encounters at the video porn store and visits to Walgreens. All the while, he shares reflections on illness and death that are at once funny and heartbreaking.
I don't understand why publishers still allow titles like "The (place) of (fantasy term/innocuous noun)" but nevertheless
---
Title: Corrections In Ink
Author: Keri Blakinger
Publisher: St. Martin's Press
Genre: memoir
Format: hardcover
Debut
Keri Blakinger always lived life at full throttle. Growing up, that meant throwing herself into competitive figure skating with an all-consuming passion that led her to nationals. But when her skating career suddenly fell apart, that meant diving into self-destruction with the intensity she once saved for the ice. For the next nine years, Keri ricocheted from one dark place to the next: living on the streets, selling drugs and sex, and shooting up between classes all while trying to hold herself together enough to finish her degree at Cornell. Then, on a cold day during her senior year, the police caught her walking down the street with a Tupperware full of heroin. Her arrest made the front page of the local news and landed her behind bars for nearly two years. There, in the Twilight Zone of New York's jails and prisons, Keri grappled with the wreckage of her missteps and mistakes as she sobered up and searched for a better path. Along the way, she met women from all walks of life–who were all struggling through the same upside-down world of corrections. As the days ticked by, Keri came to understand how broken the justice system is and who that brokenness hurts the most. After she walked out of her cell for the last time, Keri became a reporter dedicated to exposing our flawed prisons as only an insider could.
---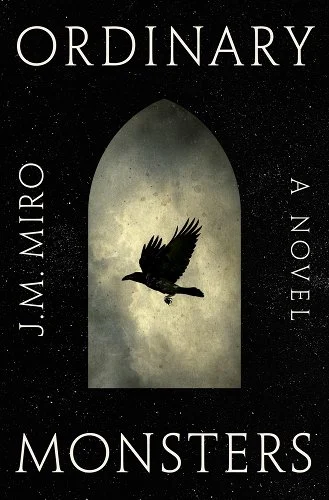 Title: Ordinary Monsters
Author: J.M. Miro
Publisher: Flatiron Books
Genre: fantasy
Format: hardcover
Debut
England, 1882. In Victorian London, two children with mysterious powers are hunted by a figure of darkness–a man made of smoke. Sixteen-year-old Charlie Ovid, despite a brutal childhood in Mississippi, doesn't have a scar on him. His body heals itself, whether he wants it to or not. Marlowe, a foundling from a railway freight car, shines with a strange bluish light. He can melt or mend flesh. When Alice Quicke, a jaded detective with her own troubled past, is recruited to escort them to safety, all three begin a journey into the nature of difference and belonging, and the shadowy edges of the monstrous. What follows is a story of wonder and betrayal, from the gaslit streets of London, and the wooden theaters of Meiji-era Tokyo, to an eerie estate outside Edinburgh where other children with gifts–like Komako, a witch-child and twister of dust, and Ribs, a girl who cloaks herself in invisibility–are forced to combat the forces that threaten their safety. There, the world of the dead and the world of the living threaten to collide. And as secrets within the Institute unfurl, Komako, Marlowe, Charlie, Ribs, and the rest of the talents will discover the truth about their abilities, and the nature of what is stalking them: that the worst monsters sometimes come bearing the sweetest gifts.
---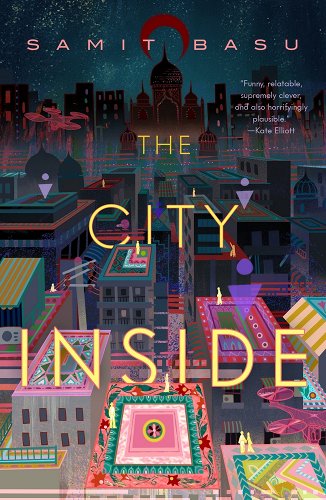 Title: The City Inside
Author: Samit Basu
Publisher: Tordotcom
Genre: science fiction
Format: hardcover
Previous works: The Simoqin Prophecies
Joey is a Reality Controller in near-future Delhi. Her job is to supervise the multimedia multi-reality livestreams of Indi, one of South Asia's fastest rising online celebrities–who also happens to be her college ex. Joey's job gives her considerable culture power, but she's too caught up in day-to-day crisis handling to see this, or to figure out what she wants from her life. Rudra is a recluse estranged from his wealthy and powerful family, now living in an impoverished immigrant neighborhood. When his father's death pulls him back into his family's orbit, an impulsive job offer from Joey becomes his only escape from the life he never wanted. But as Joey and Rudra become enmeshed in multiple conspiracies, their lives start to spin out of control–complicated by dysfunctional relationships, corporate loyalty, and the never-ending pressures of surveillance capitalism. When a bigger picture begins to unfold, they must each decide how to do the right thing in a world where simply maintaining the status quo feels like an accomplishment. Ultimately, resistance will not–cannot–take the same shape for these two very different people.
---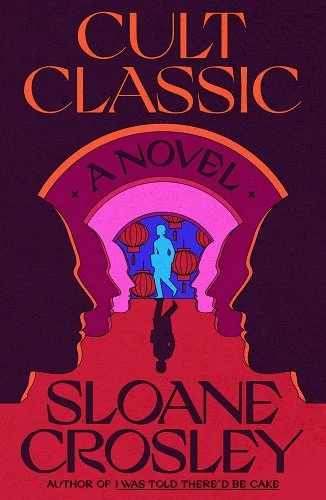 Title: Cult Classic
Author: Sloane Crosley
Publisher: MCD
Genre: fiction
Format: hardcover
Previous works: The Clasp; Look Alive Out There; I Was Told There'd Be Cake; How Did You Get This Number
One night in New York City's Chinatown, a woman is at a work reunion dinner with former colleagues when she excuses herself to buy a pack of cigarettes. On her way back, she runs into a former boyfriend. And then another. And . . . another. Nothing is quite what it seems as the city becomes awash with ghosts of heartbreaks past. What would normally pass for coincidence becomes something far stranger as the recently engaged Lola must contend not only with the viability of her current relationship but with the fact that both her best friend and her former boss, a magazine editor turned mystical guru, might have an unhealthy investment in the outcome. Memories of the past swirl and converge in ways both comic and eerie, as Lola is forced to decide if she will surrender herself to the conspiring of one very contemporary cult. Is it possible to have a happy ending in an age when the past is ever at your fingertips and sanity is for sale?
---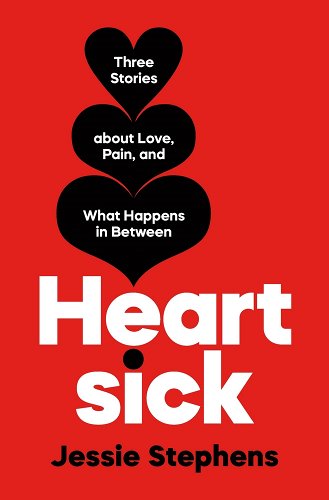 Title: Heartsick
Author: Jessie Stephens
Publisher: Henry Holt and Co.
Genre: romance
Format: hardcover
Debut
When we're thrown into the chaos of heartsickness, we focus so much on the end. The fact we are now unloved seems so much more important than the reality that we once were.This book was born in the hours I've waited for men to message me back and who never did…In the years full of almost-relationships, I thought, "I cannot handle another rejection," and then found myself turned down by someone I wasn't even sure I liked. I wrote this book because I know what it is to feel fundamentally unlovable. I knew when I was looking for Ana, Patrick, and Claire that their stories had to be true, because within them would be nuances I'd never noticed before and realities I couldn't have invented. I didn't want to be limited by what I happened to know about love and loss. I wanted to learn from people as I wrote, injecting wisdom from different places and genders and ages into this book. Weaving together these three true stories, Jessie Stephens captures the painful but wholeheartedly universal experience of heartbreak. Deeply relatable, addictive to the very last page, and powerfully human, Heartsick reminds us that emotional pain can make us as it breaks us and that storytelling has the ultimate healing power. In the solitude that reading a book demands, one is forced to reflect on one's own life. After all, every time we explore others, we're mostly just exploring ourselves. These are their stories–Ana's and Patrick's and Claire's. But it is also my story and our story. I trust within it you will find echoes of yourself.
---
Title: These Impossible Things
Author: Salma El-Wardany
Publisher: Grand Central Publishing
Genre: fiction
Format: hardcover
Debut
It's always been Malak, Kees, and Jenna against the world. Since childhood, under the watchful eyes of their parents, aunties and uncles, they've learned to live their own lives alongside the expectations of being good Muslim women. Staying over at a boyfriend's place is disguised as a best friend's sleepover, and tiredness can be blamed on studying instead of partying. They know they're existing in a perfect moment. With growing older and the stakes of love and life growing higher, the delicate balancing act between rebellion and religion is becoming increasingly difficult to navigate.

Malak wants the dream: for her partner, community, and faith to coexist happily, and she wants this so much she's willing to break her own heart to get it. Kees is in love with Harry, a white Catholic man who her parents can never know about. When he proposes, she must decide between her future happiness and the life she knows and family she loves. Jenna is the life of the party, always ready for new pleasures, even though she's plagued by a loneliness she can't shake. Through it all, they have always had each other. But as their college years come to a close, one night changes everything when harsh truths are revealed.

As their lives begin to take different paths, Malak, Kees, and Jenna–now on the precipice of true adulthood–must find a way back to each other as they reconcile faith, family, and tradition with their own needs and desires. These Impossible Things is a paean to youth and female friendship–and to all the joy and messiness love holds.
---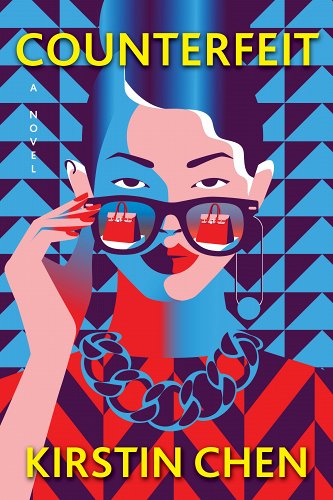 Title: Counterfeit
Author: Kristin Chen
Publisher: William Morrow Books
Genre: fiction, crime
Format: hardcover
Previous works: Soy Sauce for Beginners; Bury What We Cannot Take
Ava Wong has always played it safe. As a strait-laced, rule-abiding Chinese American lawyer with a successful surgeon as a husband, a young son, and a beautiful home–she's built the perfect life. But beneath this façade, Ava's world is crumbling: her marriage is falling apart, her expensive law degree hasn't been used in years, and her toddler's tantrums are pushing her to the breaking point.

Enter Winnie Fang, Ava's enigmatic college roommate from Mainland China, who abruptly dropped out under mysterious circumstances. Now, twenty years later, Winnie is looking to reconnect with her old friend. But the shy, awkward girl Ava once knew has been replaced with a confident woman of the world, dripping in luxury goods, including a coveted Birkin in classic orange. The secret to her success? Winnie has developed an ingenious counterfeit scheme that involves importing near-exact replicas of luxury handbags and now she needs someone with a U.S. passport to help manage her business–someone who'd never be suspected of wrongdoing, someone like Ava. But when their spectacular success is threatened and Winnie vanishes once again, Ava is left to face the consequences.
---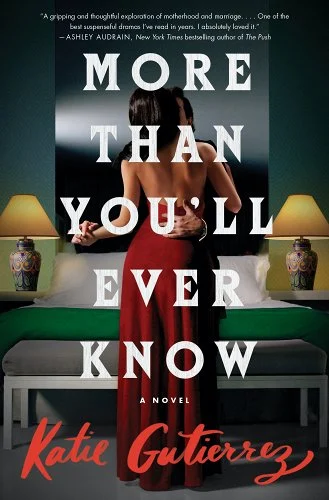 Title: More Than You'll Ever Know
Author: Katie Gutierrez
Publisher: William Marrow Books
Genre: literary fiction; thriller & suspense
Format: hardcover
Debut
In 1985, Lore Rivera marries Andres Russo in Mexico City, even though she is already married to Fabian Rivera in Laredo, Texas, and they share twin sons. Through her career as an international banker, Lore splits her time between two countries and two families–until the truth is revealed and one husband is arrested for murdering the other.

In 2017, while trawling the internet for the latest, most sensational news reports, struggling true-crime writer Cassie Bowman encounters an article detailing that tragic final act. Cassie is immediately enticed by what is not explored: Why would a woman–a mother–risk everything for a secret double marriage? Cassie sees an opportunity–she'll track Lore down and capture the full picture, the choices, the deceptions that led to disaster. But the more time she spends with Lore, the more Cassie questions the facts surrounding the murder itself. Soon, her determination to uncover the truth could threaten to derail Lore's now quiet life–and expose the many secrets both women are hiding.

Told through alternating timelines, More Than You'll Ever Know is both a gripping mystery and a wrenching family drama. Presenting a window into the hearts of two very different women, it explores the many conflicting demands of marriage and motherhood, and the impossibility of ever truly knowing someone–especially those we love.
---
Paperback Releases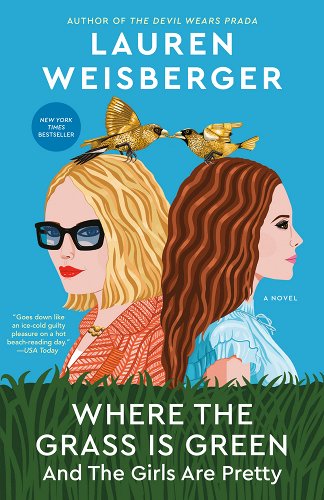 Title: Where the Grass Is Green and the Girls Are Pretty
Author: Lauren Weisberger
Publisher: Random House Trade (originally Random House)
Originally published: May 18, 2021
Genre: fiction; humor
Format: paperback
Previous works: The Devil Wears Prada; When Life Gives You Lululemons
A seat at the anchor desk of the most-watched morning show. Recognized by millions across the country, thanks in part to her flawless blond highlights and Botox-smoothed skin. An adoring husband and a Princeton-bound daughter. Peyton is that woman. She has it all.

Until . . .

Skye, her sister, is a stay-at-home mom living in a glitzy suburb of New York. She has degrees from all the right schools and can helicopter-parent with the best of them. But Skye is different from the rest. She's looking for something real and dreams of a life beyond the PTA and pickup.

Until . . .

Max, Peyton's bright and quirky seventeen-year-old daughter, is poised to kiss her fancy private school goodbye and head off to pursue her dreams in film. She's waited her entire life for this opportunity.

Until . . .

One little lie. That's all it takes. For the illusions to crack. For resentments to surface. Suddenly the grass doesn't look so green. And they're left wondering: will they have what it takes to survive the truth?
---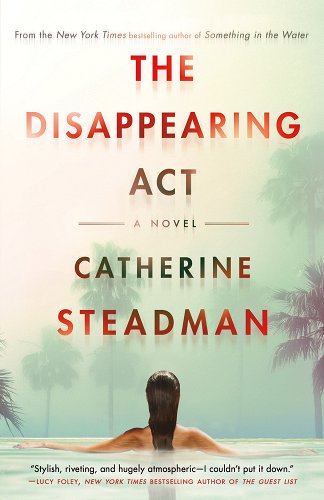 Title: The Disappearing Act
Author: Catherine Steadman
Publisher: Ballantine Books
Originally published: June 8, 2021
Genre: thriller
Format: paperback
Previous works: Something in the Water; Mr. Nobody
A leading British actress hoping to make a splash in America flies to Los Angeles for the grueling gauntlet known as pilot season, a time when every network and film studio looking to fill the rosters of their new shows entice a fresh batch of young hopefuls–anxious, desperate, and willing to do whatever it takes to make it. Instead, Mia Eliot, a fish out of water in the ruthlessly competitive and faceless world of back-to-back auditioning, discovers the sinister side of Hollywood when she becomes the last person to see Emily, a newfound friend. Standing out in a conveyor-belt world of fellow aspiring stars, Emily mysteriously disappears following an audition, after asking Mia to do a simple favor. But nothing is simple. Nothing is as is seems. And nothing prepares Mia for a startling truth: In a city where dreams really do come true, nightmares can follow.
---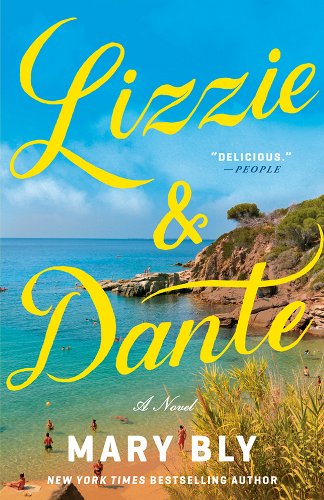 Title: Lizzie & Dante
Author: Mary Bly
Publisher: Dial Press
Originally published: June 1, 2021
Genre: literary fiction; romance
Format: paperback
Previous works: pen name Eloisa James
On the heels of a difficult break-up and a devastating diagnosis, Shakespeare scholar Lizzie Delford decides to take one last lavish vacation on Elba, the sun-kissed island off the Italian coast, with her best friend and his movie-star boyfriend. Once settled into a luxurious seaside resort, Lizzie has to make big decisions about her future, and she needs the one thing she may be running out of: time.

She leaves the yacht owners and celebrities behind and sneaks off to the public beach, where she meets a sardonic chef named Dante, his battered dog, Lulu, and his wry daughter, Etta, a twelve-year-old desperate for a mother. While Dante shows Lizzie the island's secrets, and Etta dazzles with her irreverent humor, Lizzie is confronted with a dilemma. Is it right to fall in love if time is short? Is it better to find a mother briefly, or to have no mother at all? And most pressingly, are the delicacies of life worth tasting, even if you will get to savor them only for a short while?
---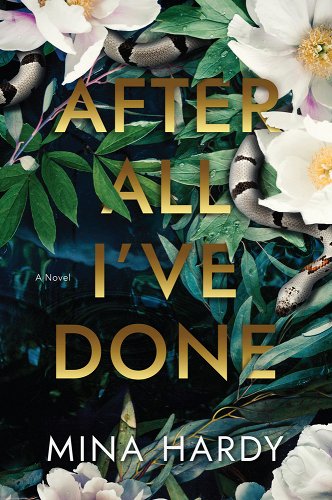 Title: After All I've Done
Author: Mina Hardy
Publisher: Crooked Lane Books
Originally published: Nov. 10, 2020
Genre: thriller
Format: paperback
Other works: We Knew All Along
Five months ago, an accident left Diana Sparrow badly injured and missing a few months of her memory. As if that's not enough, she's started having recurring nightmares about the night of the accident. Dreams that feel so real, she's left questioning: maybe she didn't just slide off the road into a ditch. Maybe, just maybe, she hit something. Or someone. She can't turn to her former best friend Val, who's been sleeping with Diana's husband Jonathan for months, but she might find some comfort in newcomer Cole Pelham. Yet the closer they become, the more Diana begins to wonder what really happened that night–and how Cole might be connected. Worse, it seems everyone else could be involved, too. Who was with her that night? What really happened? As her life unravels thread by thread and the dreams become too real to ignore, Diana will have to face the unthinkable–and do the unforgivable.
---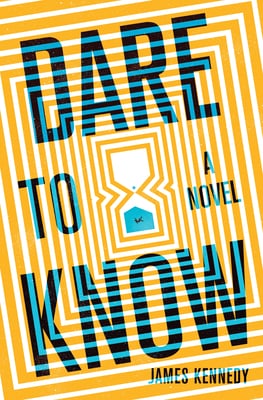 Title: Dare to Know
Author: James Kennedy
Publisher: Quirk Books
Originally published: September 14, 2021
Genre: science fiction
Format: paperback
Adult debut
This mind-bending and emotional speculative thriller is set in a world where the exact moment of your death can be predicted–for a price. Our narrator is the most talented salesperson at Dare to Know, an enigmatic company that has developed the technology to predict anyone's death down to the second. Divorced, estranged from his sons, and broke, he's driven to violate the cardinal rule of the business by forecasting his own death day. The problem: his prediction says he died twenty-three minutes ago. The only person who can confirm its accuracy is Julia, the woman he loved and lost during his rise up the ranks of Dare to Know. As he travels across the country to see her, he's forced to confront his past, the choices he's made, and the terrifying truth about the company he works for. Wildly ambitious and highly immersive, this thought-provoking thriller explores the destructive power of knowledge and collapses the boundaries between reality, myth, and conspiracy as it races toward its shocking conclusion.
---
That's it for this week! Let me know if you pick one of these up and tell me what you think!
Love,