This post may contain affiliate links, meaning that if you buy something, I might earn a small commission from that sale at no cost to you. As always, my links support indie bookstores. Read my full disclosure here. Thank you for your support.
Here's another Read It In Order post, this time on how to read the Shatter Me series in order. Tahereh Mafi's Shatter Me series has truly withstood the test of time, and is almost an essential YA read at this point. If you're curious about other series, I've also written posts on how to read the Shadowhunter and Twilight series in order.
As you can probably tell, I'm really enjoying this blast from the past and revisiting books that were all the rage when I was younger. I'm equally happy to see that these books are still being expanded upon a decade on. Isn't that every author's dream? Shatter Me, in particular, has been picking up a lot of steam recently (suddenly a lot of people on Twitter seem to be asking who Aaron Warner is), so I thought it would be useful to dive back into this classic enemies-to-lovers story that was so well-loved in the early 2010s. Below is everything you need to know about the series and how to read the Shatter Me series in order.
Read the Shatter Me trilogies
First off, it's important to understand that there was a big gap in the series because it was originally a trilogy, and then a few years later, another trilogy was announced to make the six "main" books that make up the Shatter Me series. I myself get really turned around just because of how similar all the titles are. (In my own personal musings, I suspect Mafi only really planned for the first three and then got stuck in the unfortunate naming pattern that probably had her searching thesaurus.com for other words she could use. Just speculating.) Anyways, it's no wonder people need a little help figuring out how to read the Shatter Me series in order.
The Original Shatter Me Trilogy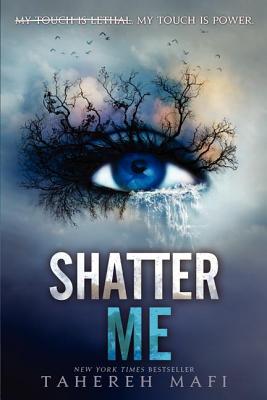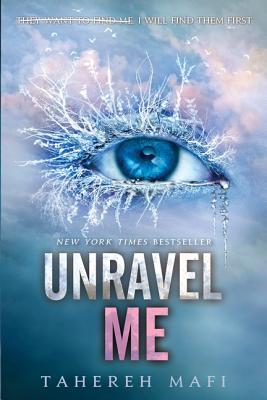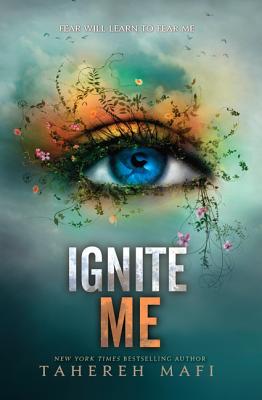 The Second Shatter Me Trilogy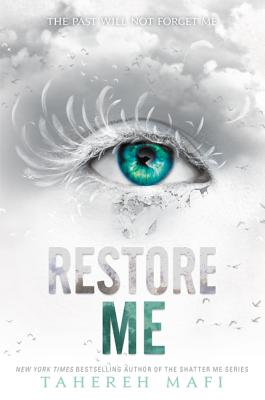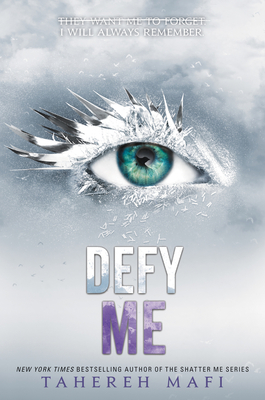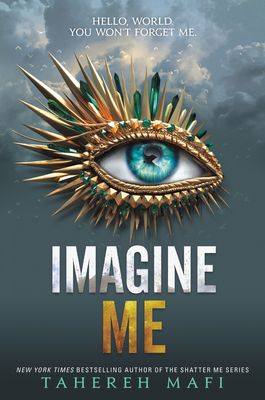 The Shatter Me Novellas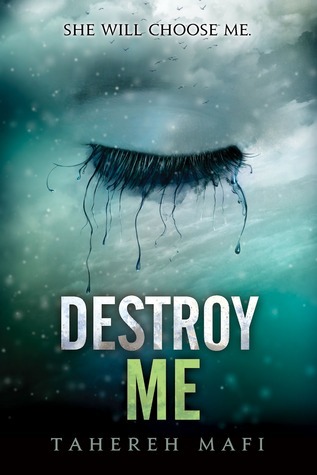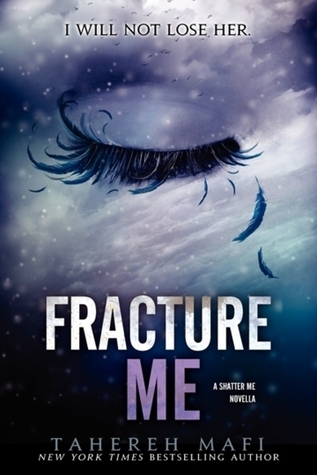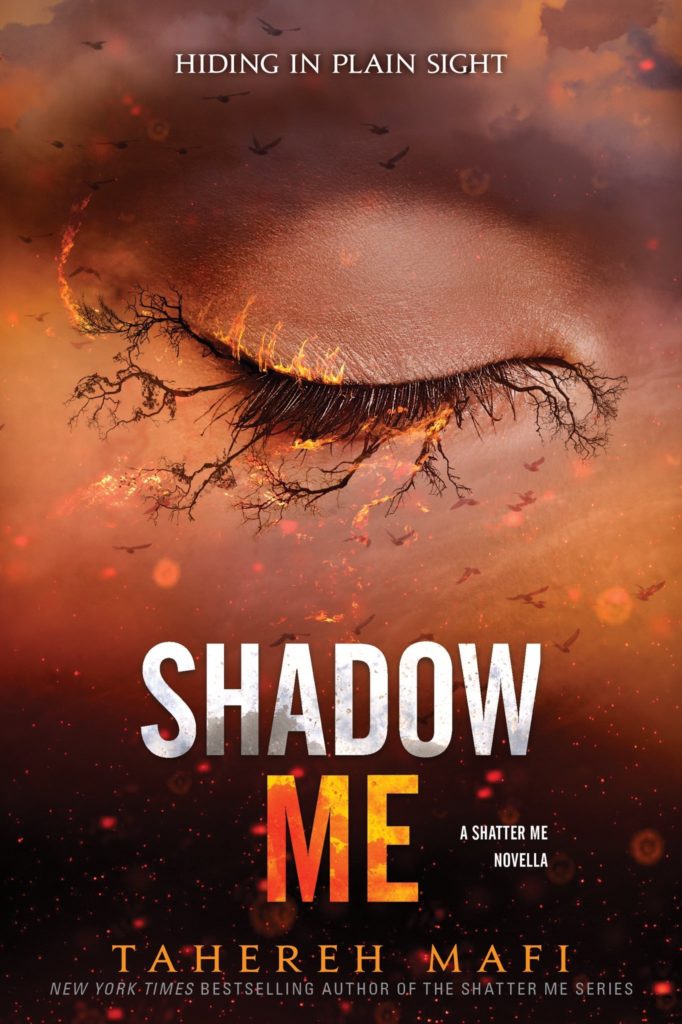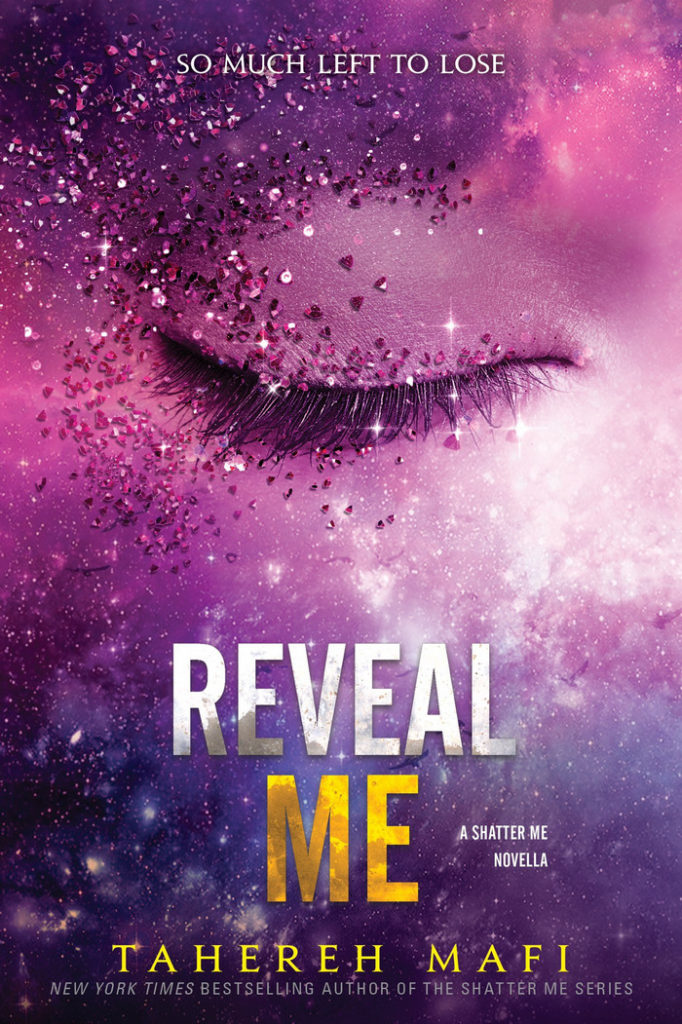 The Most Confusing Thing Ever is that four of the novellas were gathered into separate pairings with the titles–you guessed it–(Insert Verb) Me. And yes, only four of them have been put in these separate books so far. Believe Me is out there on its own. Go figure. It is totally possible to read the "main" six novels of the Shatter Me series in order without the novellas, but if you just can't get enough, they are out there. So, here those are.
Also of note — if you find yourself getting mixed up by all the similar covers and titles, the covers of the novellas feature a closed eye rather than the open eye that is so characteristic of the novels. Believe Me is the exception to this rule, although I believe it is appropriate considering it is sort of an epilogue to the main series. And I know we're here to talk about reading the Shatter Me series in order, but I want to acknowledge that these are some of my favorite YA covers from the 2010s. Just so good — especially the latter three.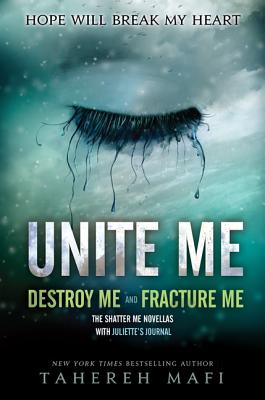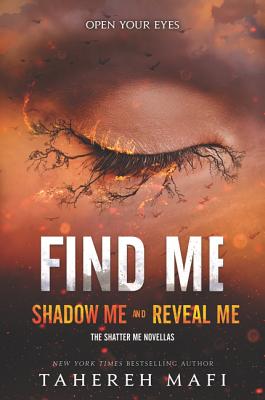 Read the Shatter Me Series In Order
Right–what you've been waiting for: the Shatter Me series in chronological order. If you want to read straight through, including the novellas, here is your list.
The Shatter Me series in order of Publication
Bless Mafi, because she published the series in chronological order — yep, even the novellas. None of this going-back-in-time nonsense. Thankfully, things are pretty straightforward when it comes to reading the Shatter Me series in order.
Just for good measure, here's a link to buy all six of the Shatter Me series.
Other Common Questions About the Shatter Me Series
Is the Shatter Me series complete?
As far as we know, yes. But who knows — the Shatter Me trilogy was complete until Mafi came back in 2017 to announce three more, so it's always possible. I will say, though, that the third book left room for more books, whereas the final three books wrapped things up a little more tightly.
Will there be a book 7 of Shatter Me?
Probably not, although there was a novella set after the events of book six called Believe Me.
Is Shatter Me worth reading?
Absolutely. You're getting a stereotypical dystopian YA series with plenty of romance (and pitfalls on the writing side), but it is certainly one of the better of the bunch published and scratches that itch. It's a wonderful series to get lost in.
Is Shatter Me going to be a movie?
The film rights for Shatter Me were optioned even before the book was published, so yes, it is possible. However, it's been over ten years and we haven't seen any movement on the movie front.
Is Shatter Me going to be a TV show?
Now that possibility made it a little further than the movie did. ABC optioned Shatter Me for a TV show and got as far as picking director Mike Le to lead it. He posted images of the cover page for the script of the pilot episode of Shatter Me, but we never got a cast or any further news. There were rumours that the project had been scrapped, and Mafi has kept quiet on the subject. So although there is an IMBD page for the show, it has not in fact become a reality and was likely made by a fan. My bet is that we won't be seeing a Shatter Me TV adaptation anytime soon.
Is the Shatter Me series inappropriate?
It is certainly on the steamier side of YA. There is a lot of teenage angst and romance is rife, but there isn't too much explicit material. Almost there, though. There is a bit of swearing, but mostly confined to the lesser curse words like d*mn and sh*t.
What age is the Shatter Me series meant for?
I'd say it would be okay to give this b0ok to a mature 13-year-old. Although it is technically classified as YA, there is no age restriction on who can enjoy YA books — I've loved the Shatter Me series well into adulthood, and so have many others.
Tahereh Mafi's Other Books
Although you came here to find out how to read the Shatter Me series in order, it felt wrong to neglect Mafi's other books, so here they are. I personally have only read A Very Large Expanse of Sea, but enjoyed it very much.
Tahereh Mafi Standalone Books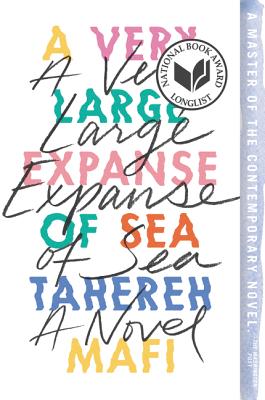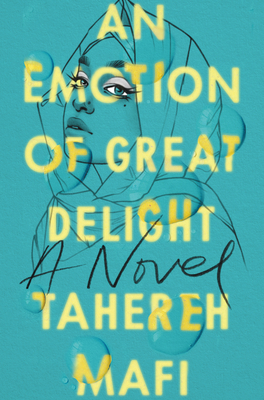 Tahereh Mafi Futhermore Series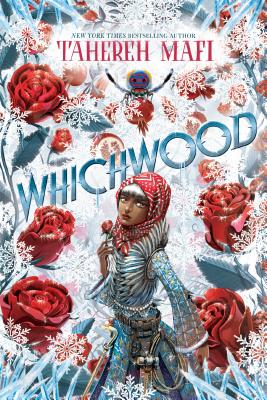 Tahereh Mafi This Woven kingdom Series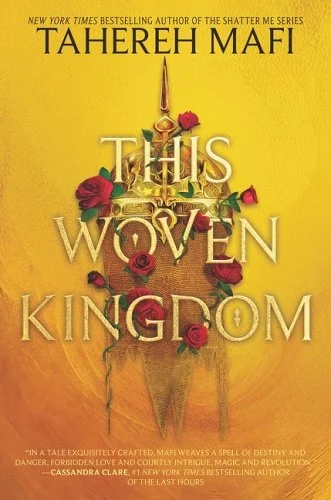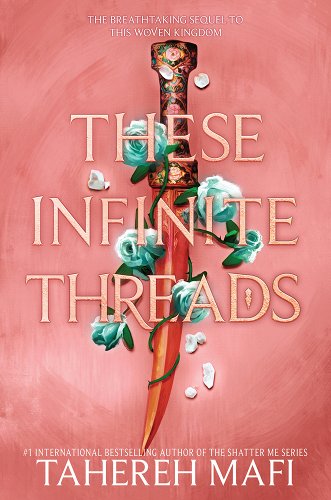 Okay! So there you have it, folks! The entire Shatter Me series in order. Now hopefully you have everything you need to dive into these early 2010s YA classics.
Love always,