This post may contain affiliate links, meaning that if you buy something, I might earn a small commission from that sale at no cost to you. Read my full disclosure here.
The world of the Shadowhunters is super confusing. I consider myself lucky, in a way, that I started reading these books way back when City of Bones first came out, because I'm not entirely sure I would know where to start if I picked them up today — which is why I'm writing this post.
If you're interested in other series in my Read It In Order collection, you can find one on the Shatter Me series and one on the Twilight series.
Although Cassandra Clare's books are designated into separate series, that is NOT the way you read them. Confusing, right? I mean, sure, you could just go through the timeline and read straight through, but I'm here to fight for reading them in order of publication, simply because of how much more rewarding the books are that way. Now let's make it simple.
It's easiest to think of The Shadowhunter Chronicles as a bunch of trilogies. For the most part, that's what the important books are. The Mortal Instruments is six books long, it's true, but originally things were supposed to end with City of Glass (Book Three), so books four through six have always felt to me more like a bonus trilogy.
The Shadowhunters Trilogies Chronologically
Below are the five trilogies and one series comprising The Shadowhunter Chronicles. This list shows the overall timeline in which the books occur — the order I recommend you actually read them in is further down.
(Obviously Clare's a real big fan of "The + (insert adjective) + (insert noun)" for her series.)
The Infernal Devices (TID)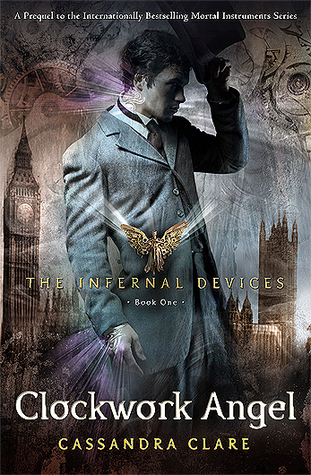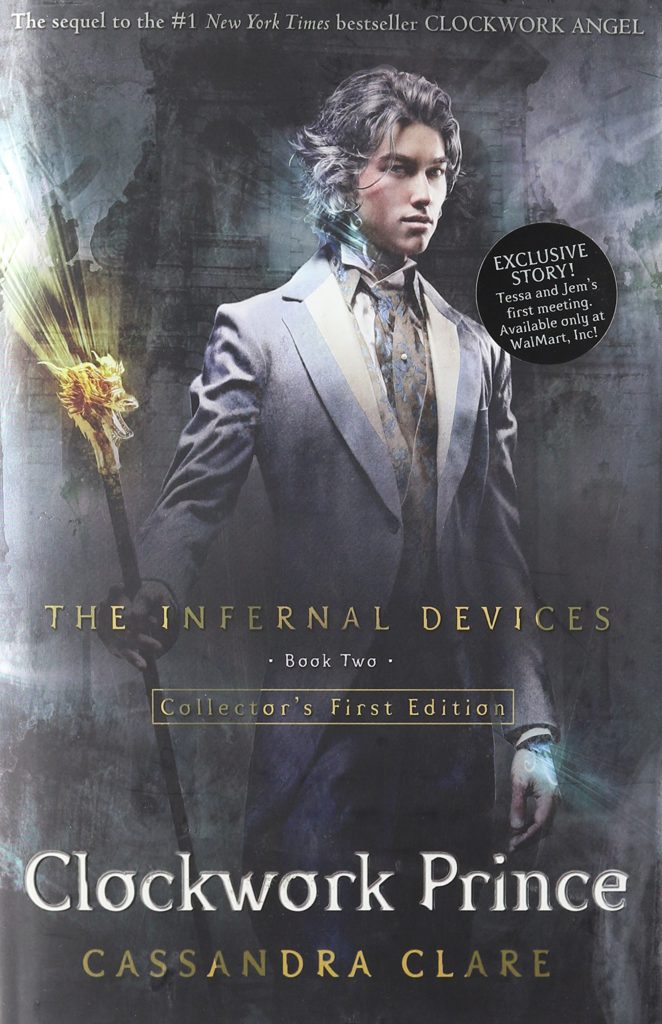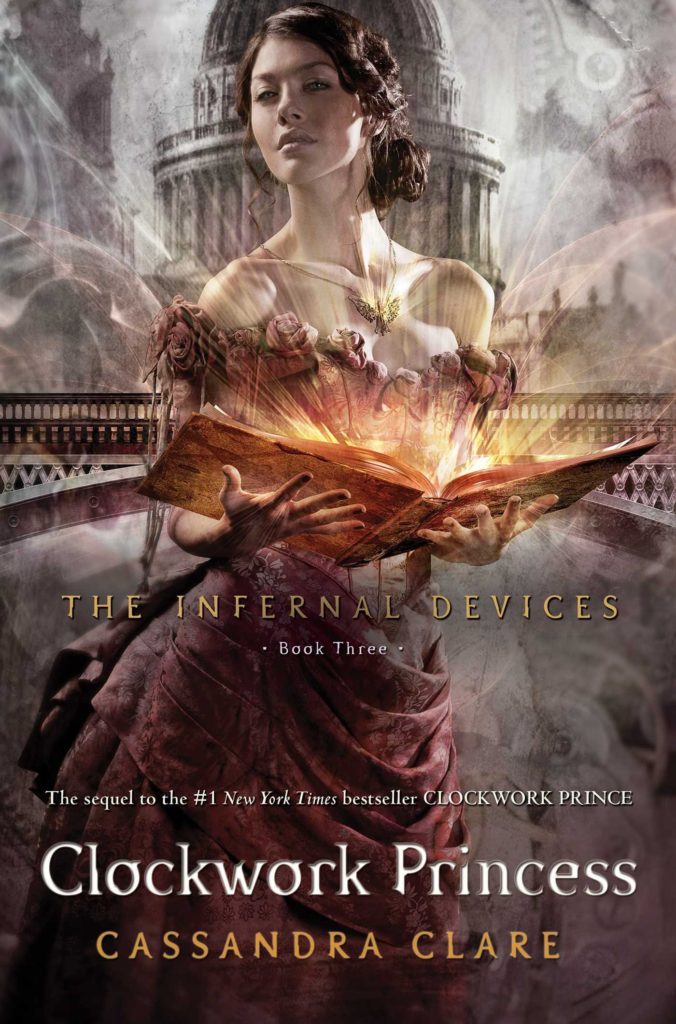 The Last Hours (TLH)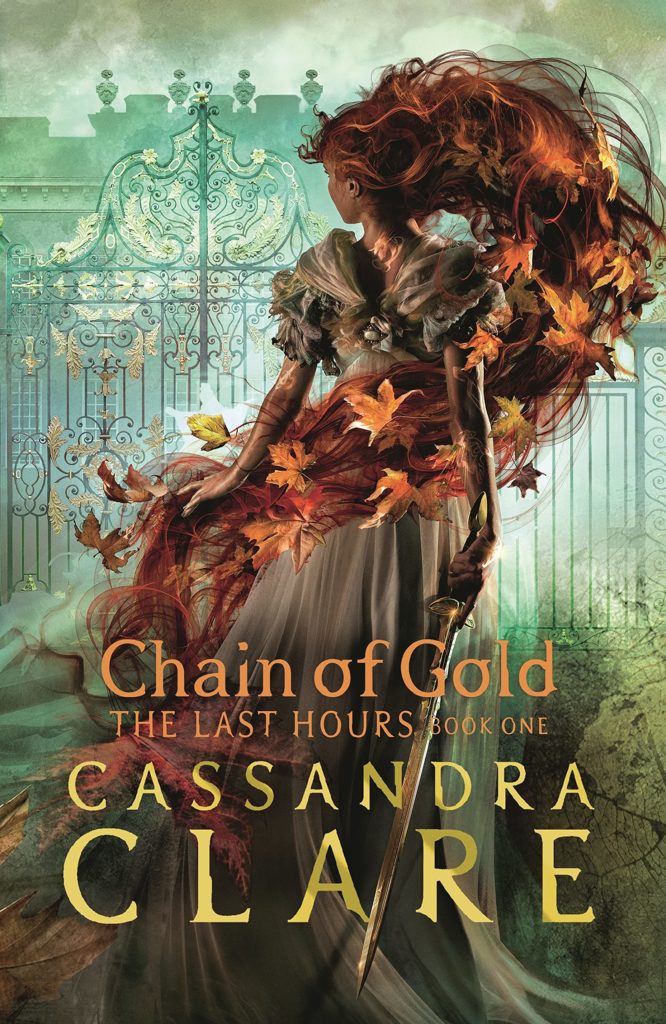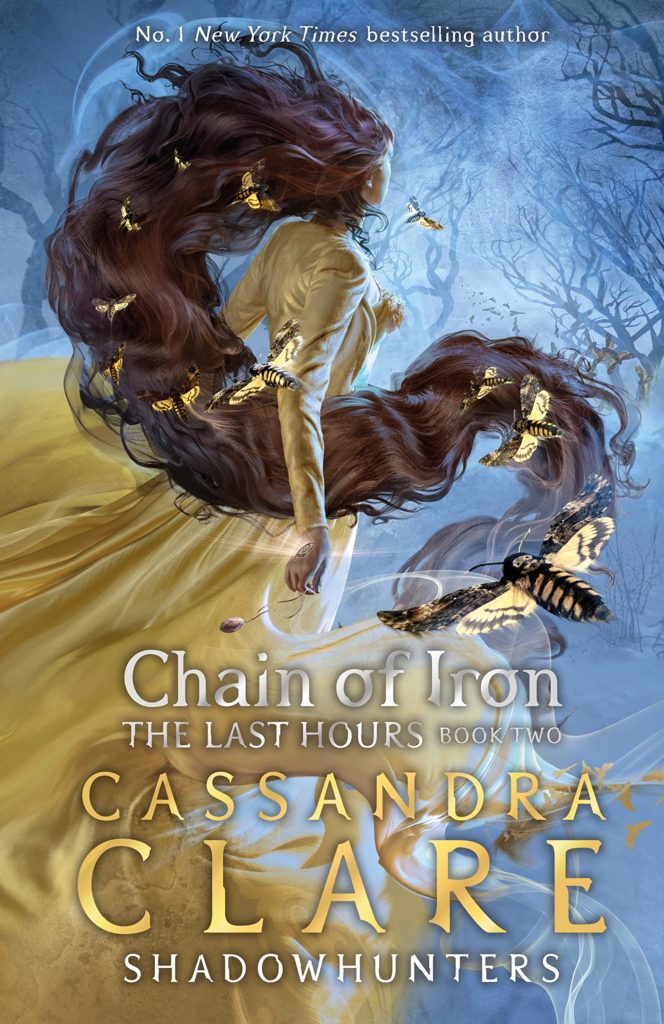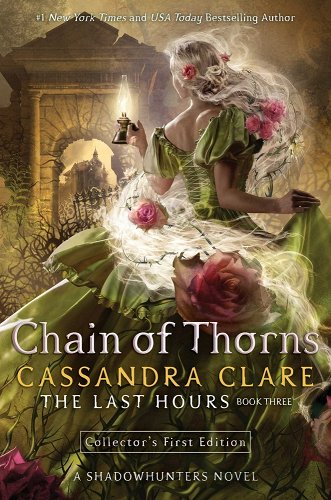 The Mortal Instruments (TMI)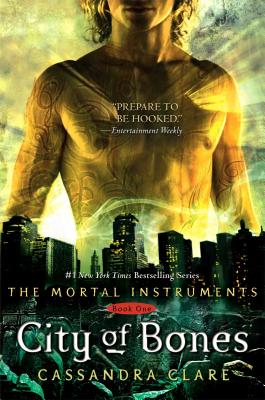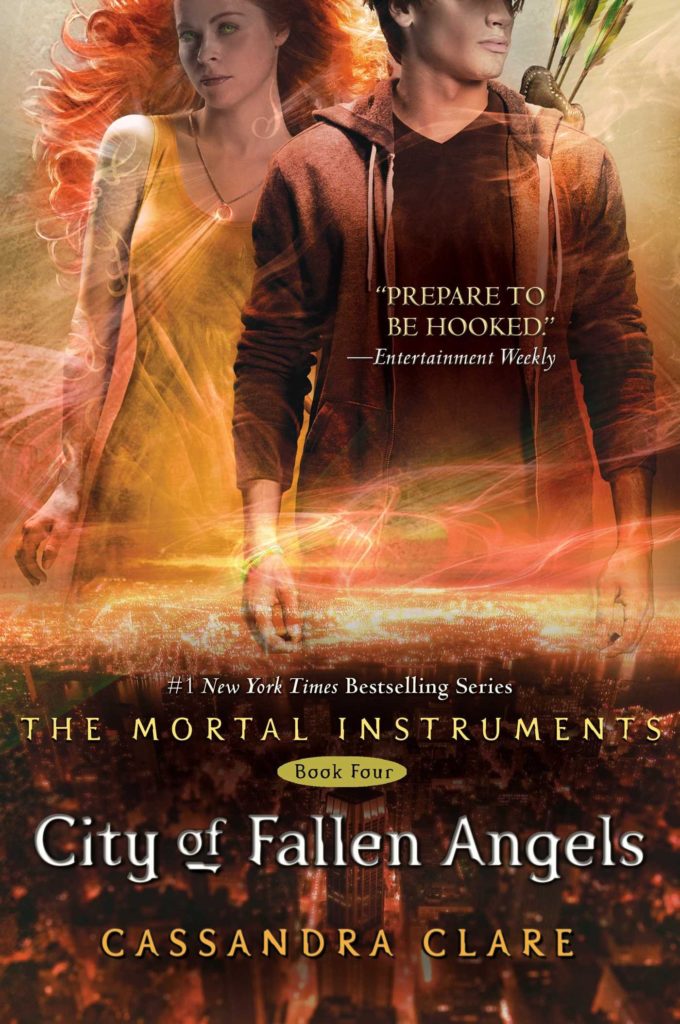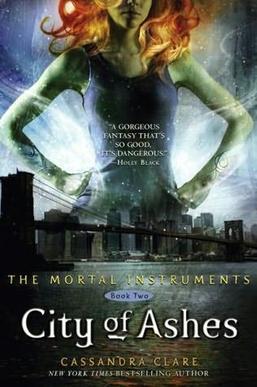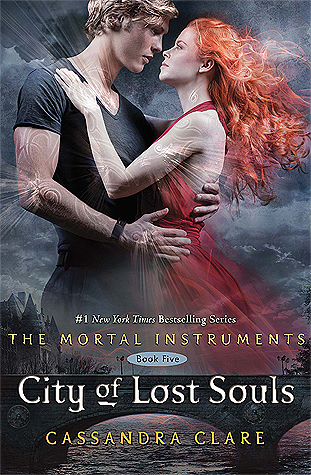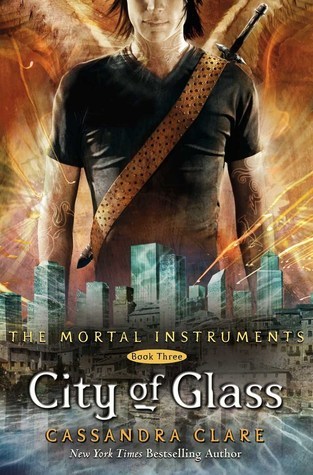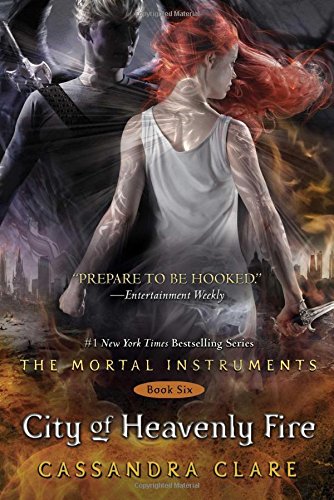 The Dark Artifices (TDA)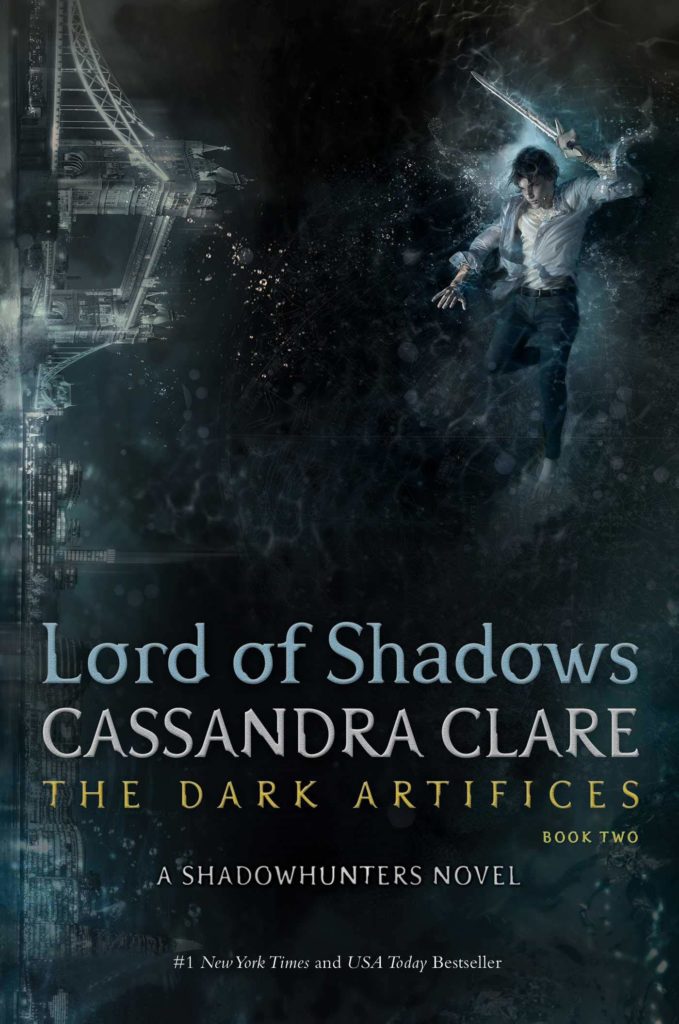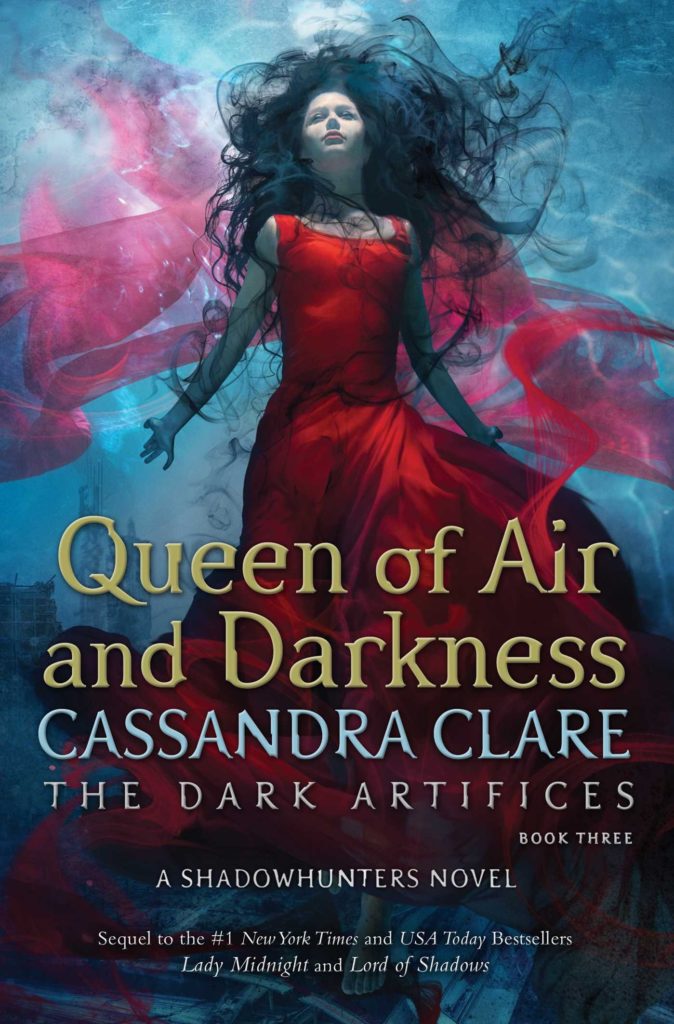 The Wicked Powers
The Wicked Powers are set to be the last trilogy in the Shadowhunter Chronicles. (Though honestly, Cassandra Clare has tried to "end" the series before so take that with a grain of salt. I will say this has been announced for years now, so perhaps she'll stick to the plan.) We know they primarily follow modern day characters, so likely these take place after the events of The Dark Artifices, but besides that, there isn't too much information that has been released yet. We don't yet know the titles or the release dates, so you have plenty of time to catch up on the already-published books before the finale is due to come out.
The one trilogy I've neglected to include in the above list is:
The Eldest Curses
Those were co-written with Wesley Chu and are a kind of spin-off focusing on two characters from The Mortal Instruments, but that's as far as I'll go because spoilers. I'll be honest with you: I haven't read them yet, and I'm not entirely sure where they fit in the timeline, though I do know they are modern day and occur somewhere during/after the Mortal Instruments.
If I ever do read them, I will let you know and update this post, but they don't seem to have an impact on the overall arc of the Chronicles besides adding some backstory. (If you've read them and would like to object in the comments, please be my guest and I will add something about The Eldest Curses. I just don't feel that informed on those particular books.)
But because I do include them in the reading order, they are:
The Black Volume of the Dead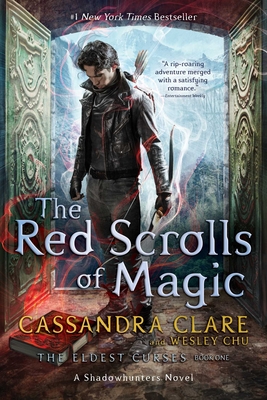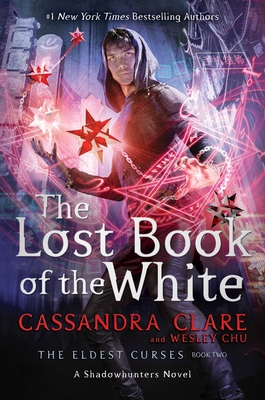 Read the Shadowhunters Books in Order
Released
This one is weird, because it is the only standalone I'm including in this list, but it also doesn't fall into the "Other Books" category for me. The Bane Chronicles is a series of short stories that were slowly released one-by-one starting in 2013. They were written with authors Sarah Rees Brennan and Maureen Johnson, and were eventually collected and released as a full book in 2014. This is the one book in this list I would say it's okay to skip if you wish.
I'm also going to plug my in-depth post on Queen of Air and Darkness here, but be warned, it is extremely spoilery.
Co-written with Wesley Chu.
Co-written with Wesley Chu.
To Be Released
The Eldest Curses Book Three: The Black Volume of the Dead (TBD)
Co-written with Wesley Chu.
The Wicked Powers Book One (TBD)
The Wicked Powers Books Two (TBD)
The Wicked Powers Book Three (TBD)
Other Shadowhunters Books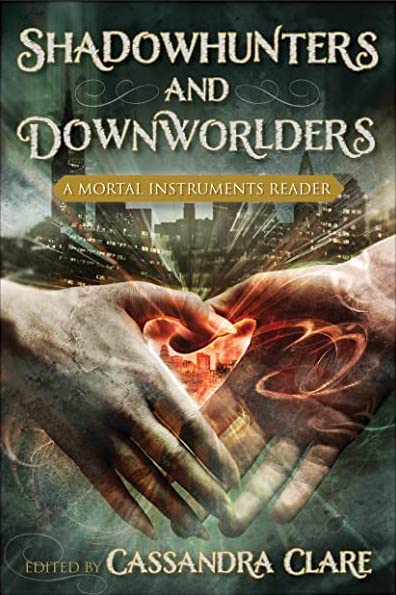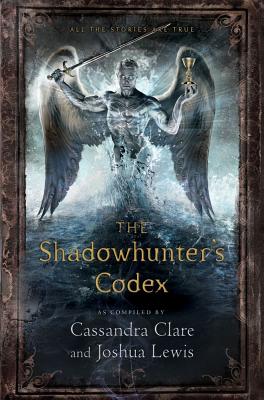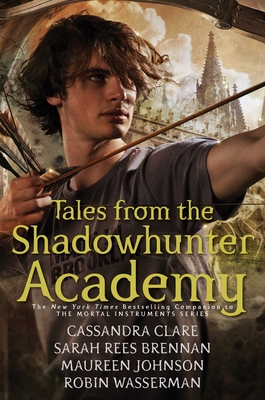 There are a bunch of side books that don't really belong among the actual trilogies, but are interesting in varying degrees nonetheless.
First off, there are a fair few books that have been turned into graphic novels, all done by the artist Cassandra Jean save the Infernal Devices trilogy — those are done by HyeKyung Baek.
Co-written with Sarah Rees Brennan, Holly Black, Rachel Caine, and Kami Garcia.
Co-written with Joshua Lewis.
Co-written with Sarah Rees Brennan, Maureen Johnson, and Robin Wasserman.
I need to read Tales From the Shadowhunter Academy, and I highly recommend you do as well if you want the full experience of The Dark Artifices. I don't know how they relate, but I do know that some of the characters from TDA are introduced in Shadowhunter Academy and I felt slightly as if I had missed something. I had.
So, I didn't include this one in the overall reading order list because I can't be a hypocrite, and I really don't feel like it fits with the others anyways.
A History of Notable Shadowhunters and Denizens of Downworld (2016)
I know literally nothing about this one. I don't even think I've ever seen it in a bookstore.
Co-written with Sarah Rees Brennan, Maureen Johnson, and Robin Wasserman.
I also need to read this, for the same reasons I put under Tales From the Shadowhunter Academy.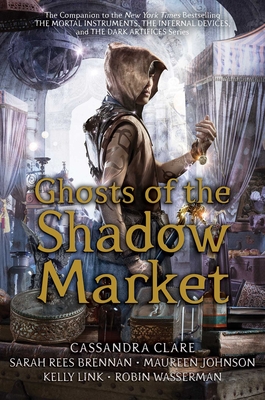 The Shadowhunters TV and Film
I felt like I needed to address them, because they do exist, but I am not an expert here. All I'll say is that there are two separate adaptations: City of Bones was made into a movie under the title The Mortal Instruments: City of Bone, and then the series became a TV show called Shadowhunters. This remake included a new cast and everything. (For what it's worth, I never finished the show because I was just too attached to the overall vibe of the movie and wish they had kept that cast.)
---
Right! That's the post! It took me forever, so I hope it was informative and helps you wherever you are in your Cassandra Clare journey. She's written other books that don't have to do with the Shadowhunters, and has had a few interesting controversies, but those are subjects for another day. If you have any further questions/comments (or just want to chat), drop them below and I'll get back to you!
In YA love,