This post may contain affiliate links, meaning that if you buy something, I might earn a small commission from that sale at no cost to you. Read my full disclosure here.
Content warnings for The Golden Couple provided at the bottom of this post, for those who would find them useful. You can find further details on content warnings here.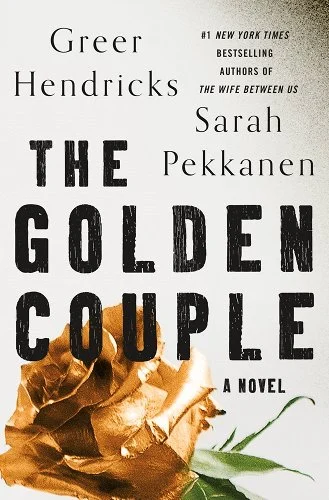 The Golden Couple by Greer Hendricks & Sarah Pekkanen summary
Wealthy Washington suburbanites Marissa and Matthew Bishop seem to have it all–until Marissa is unfaithful. Beneath their veneer of perfection is a relationship riven by work and a lack of intimacy. She wants to repair things for the sake of their eight-year-old son and because she loves her husband. Enter Avery Chambers. Avery is a therapist who lost her professional license. Still, it doesn't stop her from counseling those in crisis, though they have to adhere to her unorthodox methods. And the Bishops are desperate.


When they glide through Avery's door and Marissa reveals her infidelity, all three are set on a collision course. Because the biggest secrets in the room are still hidden, and it's no longer simply a marriage that's in danger.
The Golden COuple by Greer Hendricks & Sarah Pekkanen Review
First off, this is the same duo that wrote The Wife Between Us, which I haven't read. I know, I know. However, I now have to pick it up, because I really enjoyed The Golden Couple.
Therapy has always been an interesting profession to me, and a couples counseling session in which one half had been unfaithful was immediately tense. Hendricks and Pekkanen bring you right into the middle of the story and hook you from the beginning. What really impressed me was how visceral the emotions were.
The idea that Avery had lost her license drove me insane. Actually, a lot of this book drove me insane, but in the best way possible. I've gotten pretty darn good at guessing plot twists (not to toot my own horn but it's true!) and I only got some of them right in this book.
I will admit, some of the events and connections seemed a little too coincidental to me, but Hendricks and Pekkanen gave me enough reason to let it slide. Once again, the ability to balance believability is one I find less and less in books, especially in a genre as saturated as the domestic thriller. (I know that isn't exactly a genre, but I needed to describe that particular trend of relationships coinciding with crime and I can't think of another way. You know what I mean!)
I think thrillers are my version of the rom-com books that are constantly churned out and so many book bloggers seem to think of as their "guilty pleasure". Because thrillers and suspense novels are so formulaic, and so focused on the wow factor, I always feel a little like I'm indulging. But you know what? I like it quite a lot, and this isn't a place to book shame.
Anyways, I'm curious to know — did you spot the twists before they happened? What tipped you off? I would love to discuss The Golden Couple further, so if you have thoughts, leave them in the comments!
Love,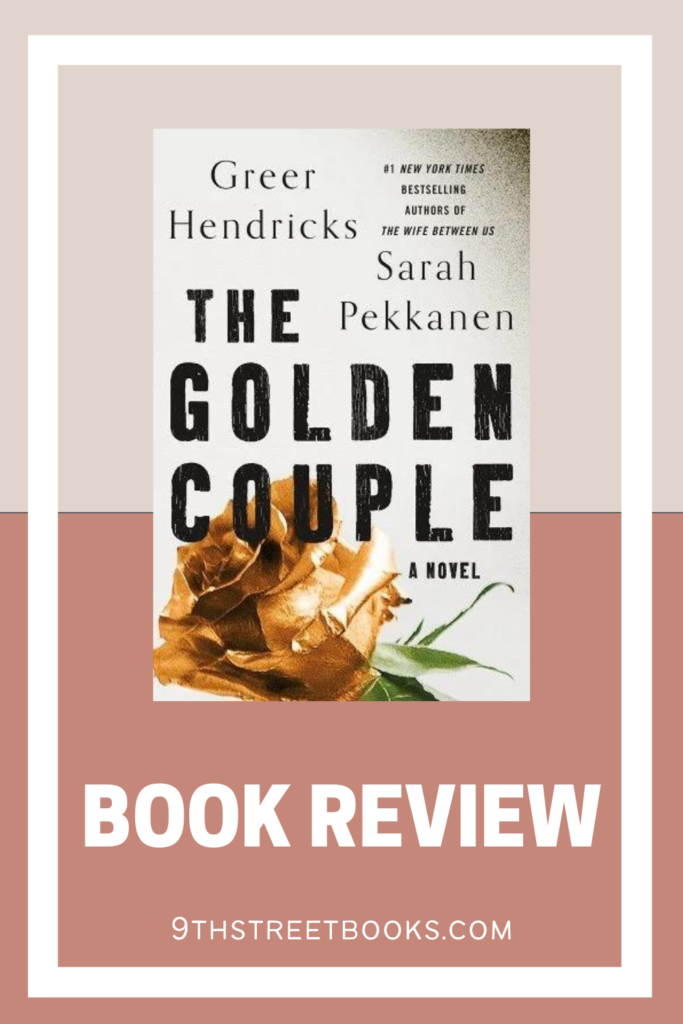 The Golden Couple by Greer Hendricks and Sarah Pekkanen was released March 8, 2022. Although St. Martin's Press and libro.fm provided me with a free review copy, this did not in any way affect my review.
CW: Mental illness, rape and sexual assault, excessive violence, abuse (physical, mental, emotional, verbal, sexual), animal cruelty and/or death, suicide, pornography, death or dying, kidnapping and other events that might be consider traumatic, pregnancy/childbirth