This post may contain affiliate links, meaning that if you buy something, I might earn a small commission from that sale at no cost to you. As always, my links support indie bookstores. Read my full disclosure here. Thank you for your support.
Y'all — I broke my YA streak this month! Once, and then I was back at it, but still! Never fear though, we're pretty far into May and all I have read/on my holds shelf is decidedly Young Adult, so this was an anomaly.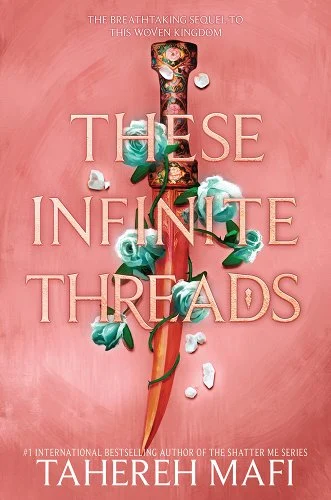 In my last monthly update I was pretty pessimistic about this one following the first book, but I was pleasantly surprised to find that it all came back to me and I enjoyed the second book even more. I still find the main character super annoying (stop crying out, "how dare you" any time a male protagonist criticises you, it's not adorably endearing) and it's a little too angst for my tastes (though that one's on me because it's Tahereh Mafi so what did I expect?) but I nevertheless feel betrayed upon learning the next book isn't out until 2024, so points to Mafi.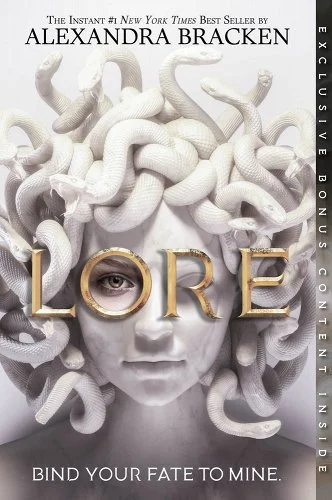 I did not realise this was a standalone until I got to the end (both the Worst realisation and totally my fault) and I can't decide if I love that move or not. I'll save my appreciative rant on standalone fantasy novels for another time. Definitely an enjoyable read and I appreciated how it didn't skew heavily towards the romantic plot line. I do have to note that one side romance in particular felt a little retroactively written in, but not that mad about it.
I was pleasantly surprised by Henry's Book Lovers, so grabbed this one up when libro.fm gifted it to me and wasn't disappointed. Henry is just so good at writing honestly while also creating a heart-warming read that doesn't feel like fluff? Does that make sense at all? Anyways, despite the overly-cutesy covers they've put on all Emily Henry works (I'll admit the branding is strong — I can recognise those things a mile away) I found Happy Place to be a wonderfully rewarding read, especially if you want some good college friend nostalgia.
I'm gonna spare everyone here and not split these up into different sections because honestly don't have much to say besides the first one had magical Orange is the New Black vibes and that had me intrigued but the rest of the trilogy was a hot mess. It felt like the publisher said, "angels versus demons is old," so they picked a completely arbitrary divide instead and then never fully fleshed things out.
Because what the heck happened in this story, y'all. I rewound it so much but in vain because I lost the thread waaay further back. Not really sure why I finished the trilogy at all honestly but by the time I came to the realisation that I could just stop I was like 75% of the way through the third. So.
*Lol as I was looking up the details for these, I saw on the Bookshop page that Sarah J Maas had praised them — of course.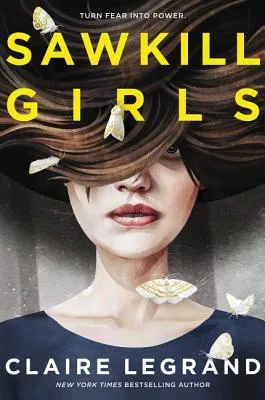 I'm not 100% sure how I felt about this one, which probably means it was just fine. I picked it up out of recognition (from what, not sure) and in the hopes that it would satisfy my newfound love of YA horror but not entirely sure it did that. I'm left wanting to compare it to Plain Bad Heroines and something not-that-good that I'll probably remember after hitting publish on this post.
*Just after writing this review I received an ARC for her newest book, A Crown of Ivy and Glass and y'all . . . Well, I'm sure you know how I feel about that particular title format.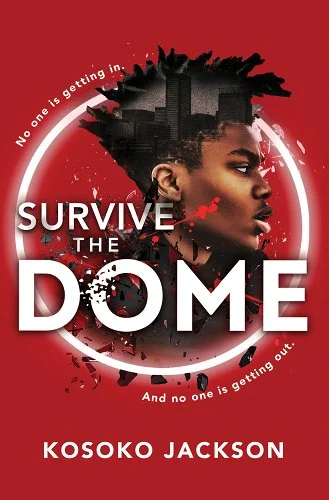 I have a feeling this one suffered from the already-established reputation of Stephen King's Under the Dome, which is unfortunate because I liked it quite a bit. Usually I struggle with books that are so obviously a response to current events (no matter how right they may be) just because I'm a smartass that likes to be tricked into a book's point, I guess (I know my own faults, okay?) but Survive the Dome was a good read. As you might already know, I do like some not-so-speculative fiction!
Also surprised by the ending, which led into the idea that there could be a sequel (though a quick Google shows no signs of one yet?) and I'd be interesting in seeing how Jackson swings that one. Anyways! A good read for the kids — even though I'm sure it will be banned (if not already) in the US by the looks of things over there.
This duology was easily my favourite of the month, and my new favourite Marie Lu work, because this is another one that blends two of my favourite things (I'm using "favourite" a lot here, aren't I?), literature and video games. (See: Tomorrow and Tomorrow and Tomorrow and The Impossible Fortress and The God Game — ugh, it's my kryptonite!) Just trust me and read these if you haven't already.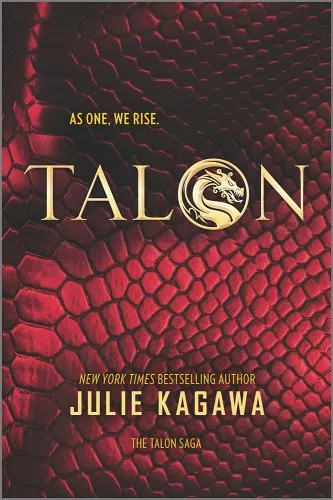 Imma be honest here — aren't I always — but I only snagged Talon because it was the only first book in a series by Kagawa that didn't have a waiting list. I was actually on the hunt for (you guessed it!) the first Iron Fey book because a friend in high school was absolutely obsessed and I, now an adult, decided to see if a sixteen-year-old's recommendation would hold up (having gotten to the end of that sentence I realise how wrong I am to question it because my teenage self's literary taste was flawless).
ANYWAYS, this is what I got instead and it's . . . Fine? It has some dragon-Twilight vibes (I'm writing this at 1AM, okay, but I'm pretty sure I'll stand by it in the morning) and feels like there are definitely some questions my brain has been fending off in the name of enjoyment but either way, I do have the next ones on my Holds shelf. Will keep y'all updated, but know that if the weird dragon bestiality vibes continue, I will be stopping.
Month five of logging my reading, done! That's almost half way; Will I finally make it to December? Only one way to find out — bookmark 9th Street and come back next month for more slightly unhinged book thoughts. These things are gettin' more informal with every post.
Love,