This post may contain affiliate links, meaning that if you buy something, I might earn a small commission from that sale at no cost to you. As always, my links support indie bookstores. Read my full disclosure here. Thank you for your support.
Let's talk about how to read the Alex Rider books in order. The Alex Rider series by Anthony Horowitz is a classic for my age group–another one of those young adult series that just kept going and was so formative to our reading habits. (I borrowed Scorpia Rising from a boy in my class and definitely never returned it–sorry!) Those paperbacks with the shiny foil covers were just *chef's kiss*. (I tried so hard to find all of the original US covers in a decent quality for this post, but alas, the new ones have taken over and I like uniformity.)
Anyways, Alex Rider absolutely stands the test of time despite coming out in the early 2000s, and I wholeheartedly suggest it to every kid. No, it isn't just a "boy book"–I loved them just as much as any boy I knew. So without further ado, let's get into how to read the Alex Rider books in order.
Alex Rider Books in Order
Reading the Alex Rider books in order is pretty simple, as they are for the most part written chronologically with the exception of two.
A note: In America, Point Blanc is sold as Point Blank. Yeah, I don't know, either.
Technically, Russian Roulette is a prequel. Horowitz originally intended Russian Roulette to be the last instalment, so even though it technically precedes the other books, I'm including it here in the list of Alex Rider books in order.
Alex Rider Short Stories
You'll see a lot of people online call Secret Weapon the twelfth book, but really, it's technically seven short stories rather than one novel. There isn't really a set chronological order to read this in, but if you don't want spoilers, you should probably wait until you've finished Eagle Strike. Each of the short stories takes place at a different point in the Alex Rider universe, but most are set in the time of the first four books. Reading the rest of the Alex Rider books in order is a little more straightforward.
Alex Rider Book Fourteen (2023)
In January 2022, Horowitz tweeted "Writing it later this year!" in response to a fan curious about the next book. The fourteenth book doesn't have a title or set release date, but it is expected sometime in 2023.
Common Questions About the Alex Rider Series
What age group is Alex Rider for?
As I remember it, Alex Rider is, for the most part, pretty tame. Yes, there is fighting and violence, and lots of guns, but that's to be expected from a spy novel. Language is minimal and limited to "h*ll". In terms of adult themes, Alex Rider is clean. I'd say it's a great one for kids 10 and up.
Is the Alex Rider series over?
Nope! Although the release of the Alex Rider books has certainly slowed over the years, Horowitz has left things open for the most part, and has announced a next book scheduled for 2023. We don't know yet if this book will be a finale, but I suspect not.
Horowitz originally planned to write only eight books, finishing with Alex's story in Scorpia Rising and bringing things "full-circle" with Russian Roulette, but disappointment from readers during school visits convinced him otherwise, and he pushed the prequel back in favor of more Alex Rider-focused stories. If you're curious, there's a fantastic interview piece done with him in 2017 in the Jewish Chronicle about returning to the Alex Rider books that I highly recommend you read.
How many Alex Rider books are there?
Currently, there are thirteen books, if you include the short story collection when reading the Alex Rider books in order. However, a fourteenth book is scheduled for 2023.
Alex Rider Adaptations
Alex Rider Movie
I was originally introduced to Alex Rider because of the Alex Pettyfer movie, and I stand by that. It was the perfect sick day movie (along with anything Marvel, obviously) and although I've also enjoyed the TV series, there's still just something about the OG that can't be replicated. The movie is an adaptation of the first book, Stormbreaker, and titled Alex Rider: Operation Stormbreaker for US audiences. Fans should be happy with this adaptation, as Horowitz himself wrote the screenplay and keeps it pretty true to the book. Stormbreaker starred Alex Pettyfer as Alex Rider and was released in 2006. A video game also accompanied the movie, but it was loved a bit less.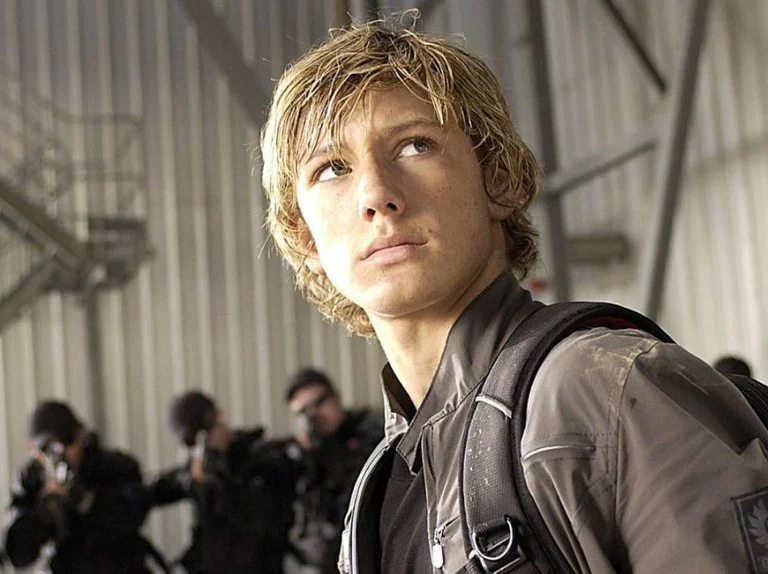 Alex Rider TV Show
The intro is incredible. I'll give it that. The Alex Rider TV show is great, but it isn't the Alex Rider of my childhood. It's darker, moodier, and not as clean. There's definitely more of a romance plotline for Alex, which is a bit iffy in my opinion. It's a good show–but I don't know that it is geared towards kids who have just started reading the books. The Alex Rider TV show stars Otto Farrant as Alex and Brenock O'Connor as his friend, Tom Harris. Interestingly, Horowitz is also a co-writer on the show. It was originally released in 2020 and consists of two seasons so far, although a third is in the works.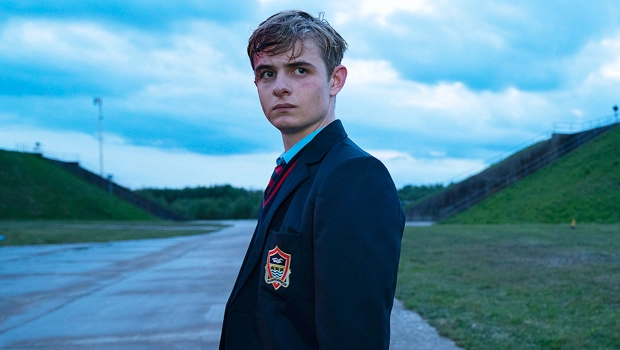 Annnnd that's all of the Alex Rider books in order! Now you should have everything to begin your spy adventure — or, like me, revisit it!
Looking for more Read It In Order posts? You can find my guides on the Shatter Me series, the Shadowhunter books, and Twilight here.
Love,