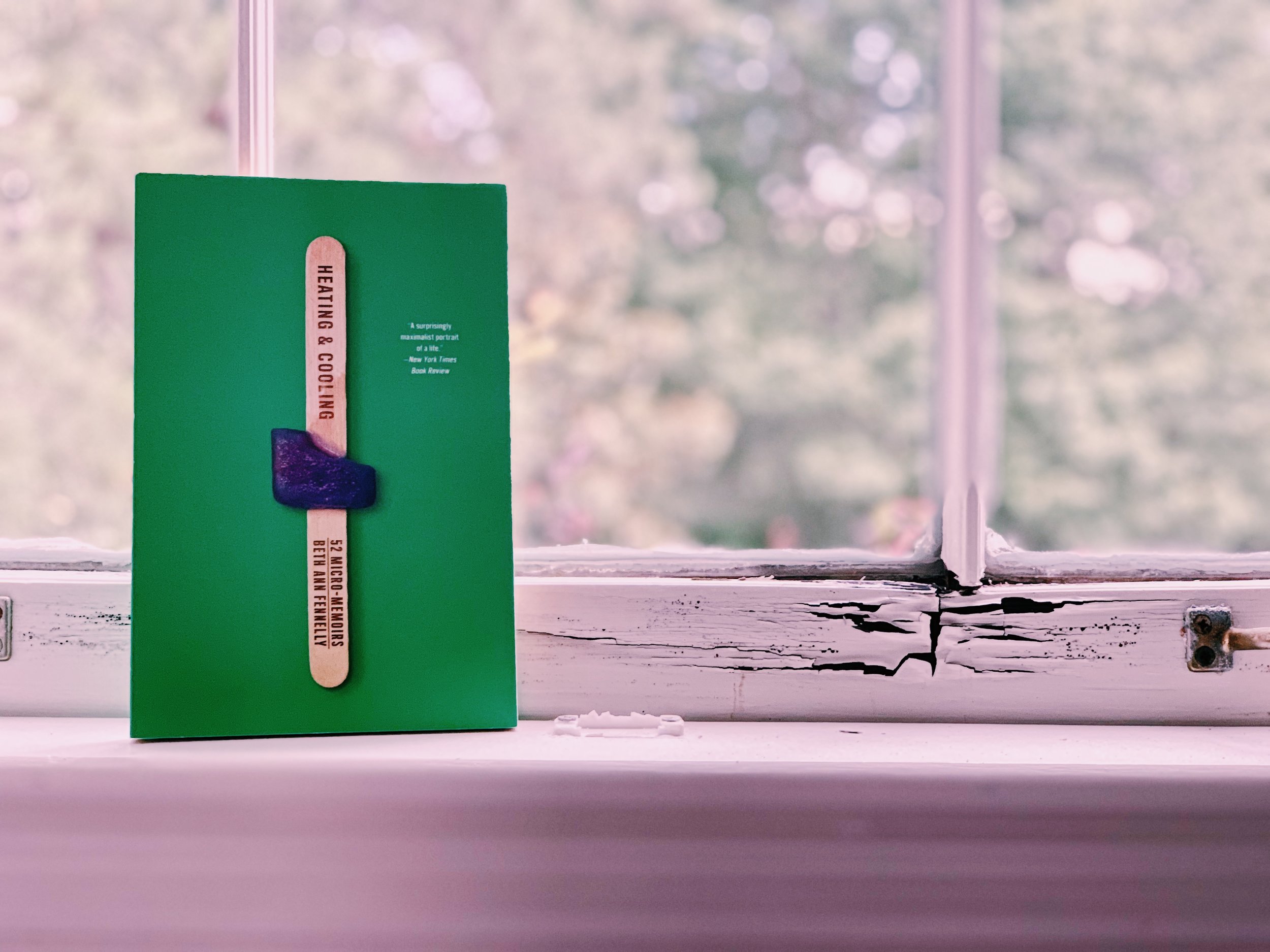 Once again suggested to me by From the Front Porch, and once again, didn't disappoint. This is a short one for sure, a mix of poems and brief short stories claiming to be "52 micro-memoirs", which I believe is an apt title. Took me two brief sittings to finish — and it was well worth it! The stories range from poignant to outright hilarious, managing to fit a lot of emotion into such a small space. One of the most common failings I find when reading short stories is overdoing it with the emotion and hammering things home in a way that just feels too much. This book, however, is the furthest from doing that, and is easy to fly through. (Think of those reading challenge numbers!!!)
In the interest of keeping things brief, here are a couple quotes I triple underlined*:
"Already I was learning that some of the things I was learning weren't things I'd need to know."

"You've just read of a woman remembering an orange thrown through a window, without knowing why she remembers this. You will either remember reading this and know why you remember reading this, or you will remember reading this and not know why you remember reading this, or you will not remember reading this, possibly forever."

"Maybe, at the end, there will be a reckoning of kisses. Maybe, along with good deeds, they tally our generosities of flesh. Maybe how we're judged is this: Were you a waste of breath? Maybe eternity feels like an endless kiss."
Ta Da! My short and sweet review of Heating & Cooling — suitable considering how short and sweet this one is! Seriously. Get it. You won't regret it.
*I'm kidding. Ha! You can't triple underline in those spaces. It was an exaggeration, okay!