This post may contain affiliate links, meaning that if you buy something, I might earn a small commission from that sale at no cost to you. Read my full disclosure here.
Content warnings for A Slow Fire Burning provided at the bottom of this post, for those who would find them useful. You can find further details on content warnings here.
A Slow Fire Burning Summary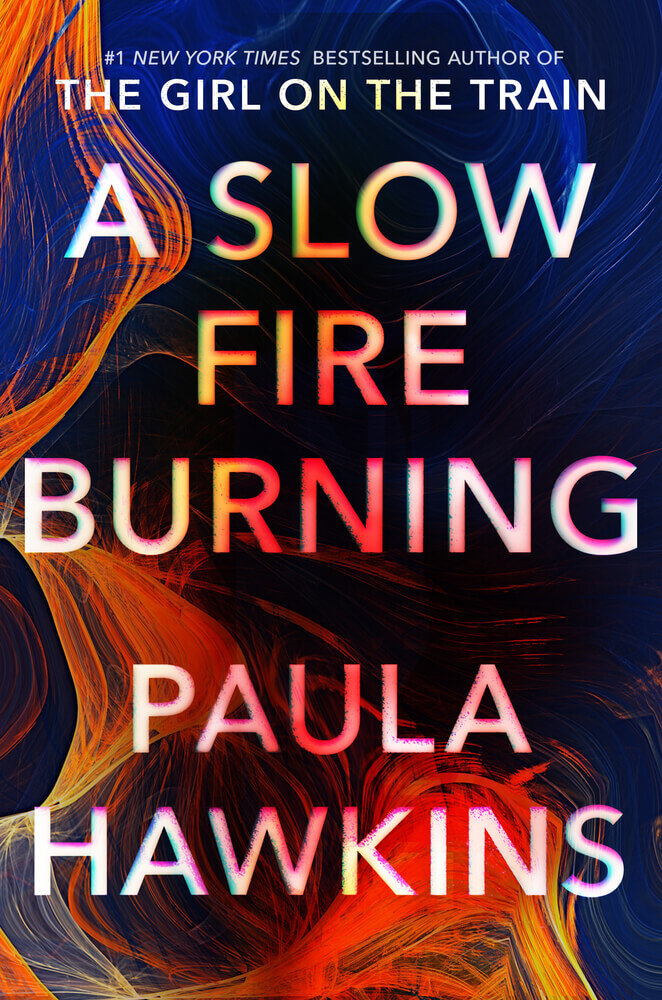 When a young man is found gruesomely murdered in a London houseboat, it triggers questions about three women who knew him. Laura is the troubled one-night-stand last seen i

n the victim's home. Carla is his grief-stricken aunt, already mourning the recent death of yet another family member. And Miriam is the nosy neighbor clearly keeping secrets from the police. Three women with separate connections to the victim. Three women who are – for different reasons – simmering with resentment. Who are, whether they know it or not, burning to right the wrongs done to them. When it comes to revenge, even good people might be capable of terrible deeds. How far might any one of them go to find peace? How long can secrets smolder before they explode into flame?
My Review of A Slow Fire Burning
I wouldn't really consider myself much of a thriller/mystery reader. I'm definitely warming to them, but I can only really count a few that I've read before, so I think I'd count as a bit of a newbie in this genre. I've definitely heard of Hawkins' other book, The Girl on the Train, and despite never having read it, Paula Hawkins comes as a fairly hyped name. So, of course I decided to give A Slow Fire Burning a go.
The first book that comes to mind when trying to think of a comparison is His & Hers by Alice Feeny (which you can find my short review of here), though A Slow Fire Burning was certainly not as, um, terrifying? (It freaked me out, okay?) A Slow Fire Burning leaned more towards the mystery side of things.
In fact, the setup reminded me somewhat of the British show Death in Paradise (probably because my boyfriend introduced it to me and we have been watching it every. single. night. recently) — we begin with a dead body and a pretty straightforward lineup of suspects, all of whom have varying relationships with the victim. In other words, A Slow Fire Burning is a pretty classic murder mystery. No worries, though, there is more than one suspicious death in this book.
What made A Slow Fire Burning special for me was the unreliability of the characters — because I love a good unreliable narrator. It's one of my weaknesses. Because all of the narrators we hear from are under suspicion for the murder, and all give good motives. Each character also presents good reasoning of why they didn't do it — or at least the reader is convinced they couldn't have for one way or another. And yet, someone among them is a killer. Hawkins sure keeps her audience guessing.
The main drawback for me was that I got a tad confused with the characters, and I'm not sure why. A couple of them seemed to blend together, and when the distinctions became important, I struggled to orient myself a little.
I'm not sure I was entirely captivated by it, but it was a fun read nonetheless. If you are the type who likes a good mystery (and dare I say, is comforted by them??), give this one a shot. If it is your first foray into the murder mystery genre, mayyyybe opt for something else. All-in-all, a solid story.
Love,
A Slow Fire Burning by Paula Hawkins will be released August 31, 2021. Although Riverhead Books and libro.fm provided me with a free review copy, this did not in any way affect my review.
CW: Mental illness, excessive violence, rape and sexual assault, abuse (physical, mental, emotional, verbal, sexual), child abuse, animal cruelty and/or death, self harm/eating disorders, suicide, incest, death or dying, kidnapping and other events that might be considered traumatic, pregnancy/childbirth, miscarriages/abortion