This post may contain affiliate links, meaning that if you buy something, I might earn a small commission from that sale at no cost to you. Read my full disclosure here.
It was really difficult to narrow down my list of new book releases this week. There are a number of titles that intrigue me purely thanks to the uniqueness of their premise, so certainly look beyond this list if there isn't anything here that strikes your fancy. (Or feel free to ask me for a recommendation!) Nevertheless, here is my severely-culled list of books I think you should be keeping an eye out for this Tuesday.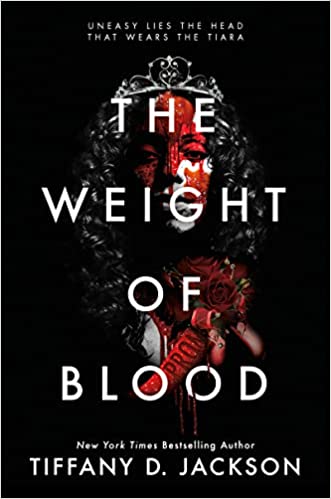 Title: The Weight of Blood
Author: Tiffany D. Jackson
Publisher: Katherine Tegen Books
Genre: YA fiction, Thriller & suspense
Format: hardcover
Previous works: Grown, Allegedly, Monday's Not Coming, Let Me Hear a Rhyme
When Springville residents–at least the ones still alive–are questioned about what happened on prom night, they all have the same explanation . . . Maddy did it.

An outcast at her small-town Georgia high school, Madison Washington has always been a teasing target for bullies. And she's dealt with it because she has more pressing problems to manage. Until the morning a surprise rainstorm reveals her most closely kept secret: Maddy is biracial. She has been passing for white her entire life at the behest of her fanatical white father, Thomas Washington.

After a viral bullying video pulls back the curtain on Springville High's racist roots, student leaders come up with a plan to change their image: host the school's first integrated prom as a show of unity. The popular white class president convinces her Black superstar quarterback boyfriend to ask Maddy to be his date, leaving Maddy wondering if it's possible to have a normal life.

But some of her classmates aren't done with her just yet. And what they don't know is that Maddy still has another secret . . . one that will cost them all their lives.
As a survivor of small-town south Georgia high school myself, I feel a kinship with this one right away. (Yes, it was shockingly racist, but let's not even get into that.) Even without this connection, I would still grab The Weight of Blood in a moment because of how much I loved Jackson's previous work, Grown. It was complex and surprising, and I have full confidence she'll be able to do it again.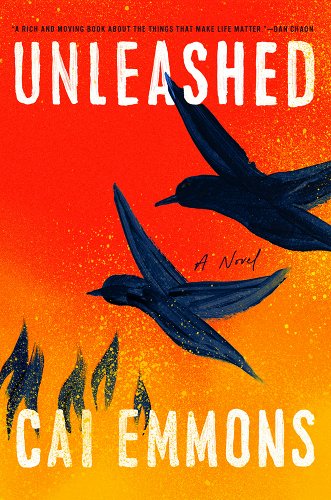 Title: Unleashed
Author: Cai Emmons
Publisher: Dutton
Genre: Literary fiction
Format: hardcover
Previous works: His Mother's Son, The Stylist, Weather Woman, Sinking Islands, Livid
When Lu and George Barnes drop their only daughter, Pippa, off at college, they return to their Sonoma home to find that their paths have diverged. Confronted with an empty nest, Lu's increasing dissatisfaction with their materialistic lives becomes impossible to ignore. She is most content outdoors, finding the animals in her backyard far superior company to her pretentious neighbors.

In contrast, George is eager to throw himself into his business, a local winery with an elite clientele, as well as his art collection. He cannot for the life of him understand his wife's discontent.

Meanwhile, Pippa feels completely adrift at school in the bustle of LA–its unfamiliar noises, its unfriendly atmosphere. She finds comfort only in the beloved family cat she's brought with her and in her zoology class, which makes the world seem just a bit brighter.

As Lu, George, and Pippa struggle to adapt, growing apart in the process, tensions outside the family are mounting as well; women have been disappearing across the country with no worldly explanation, all while California's wildfire season is swiftly approaching, bringing with it a reckoning that none of the Barneses can avoid.
Unleashed is my "literary" pick for this week. Nature metaphors and a mystery? Love me an author who can do both.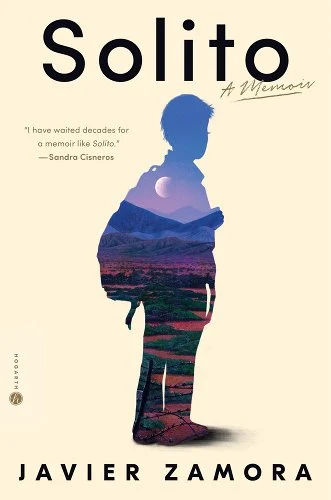 Title: Solito
Author: Javier Zamora
Publisher: Hogarth Press
Genre: Memoir
Format: hardcover
Previous works: Unaccompanied
Trip. My parents started using that word about a year ago–"one day, you'll take a trip to be with us. Like an adventure."

Javier Zamora's adventure is a three-thousand-mile journey from his small town in El Salvador, through Guatemala and Mexico, and across the U.S. border. He will leave behind his beloved aunt and grandparents to reunite with a mother who left four years ago and a father he barely remembers.

Traveling alone amid a group of strangers and a "coyote" hired to lead them to safety, Javier expects his trip to last two short weeks. At nine years old, all Javier can imagine is rushing into his parents' arms, snuggling in bed between them, and living under the same roof again.

He cannot foresee the perilous boat trips, relentless desert treks, pointed guns, arrests and deceptions that await him; nor can he know that those two weeks will expand into two life-altering months alongside fellow migrants who will come to encircle him like an unexpected family.
This seems like a book that could possibly right some of the unintentional wrongs done by all of us who lauded American Dirt back when it was released (I know I did). Well, we asked for a migrant story written by an actual migrant — here it is.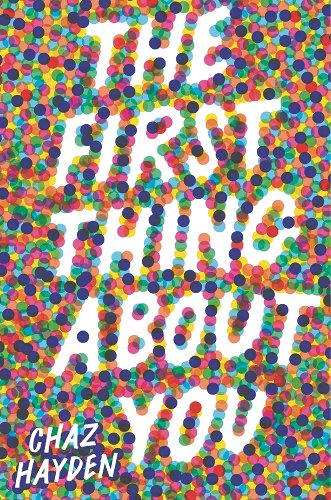 Title: The First Thing About You
Author: Chaz Hayden
Publisher: Candlewick Press
Genre: YA fiction
Format: Hardcover
Debut
When fifteen-year-old Harris moves with his family from California (home of beautiful-but-inaccessible beaches) to New Jersey (home of some much-hyped pizza and bagels), he's determined to be known as more than just the kid in the powered wheelchair.

Armed with his favorite getting-to-know-you question ("What's your favorite color?"), he'll weed out the incompatible people–the greens and the purples, people who are too close to his own blue to make for good friends–and surround himself with outgoing yellows, adventurous oranges, and even thrilling reds.

But first things first: he needs to find a new nurse, stat, so that his mom doesn't have to keep accompanying him to school. Enter Miranda, a young nursing student who graduated from Harris's new high school. Beautiful, confident, and the perfect blend of orange and red, Miranda sees Harris for who he really is–funny, smart, and totally worthy of the affections of Nory Fischer, the cute girl who's in most of his classes.

With Miranda at his side, Harris soon befriends geeky Zander (yellow) and even makes headway with Nory (who stubbornly refuses to reveal her favorite color). But Miranda is fighting her own demons, and Harris starts to wonder if she truly has his best interests at heart.
Yes, a second YA novel is on this list, and I am so darn eager for it. Like c'mon now, tell me that summary doesn't absolutely charm you. The First Thing About You doubley deserves our support in its debut week because it is from independent publisher Candlewick Press, which you can read about here.
Title: All the Women in My Brain: And Other Concerns
Author: Betty Gilpin
Publisher: Flatiron Books
Genre: Memoir, essays
Format: hardcover
Debut
Oh. Hi. *takes six long gulps of water during which you're like, may I help you?* My name is Betty. I have depression. I have passion. I have t*ts the size of printers. And also: I have a brain full of women. 

There's Blanche VonF*ckery, Ingrid St. Rash, and a host of others–some cowering in sweatpants, some howling plans for revolution, and one, oh God, and one . . . slowly vomiting up a crow? Worried for her. These women take turns at the wheel. That's why I feel like a million selves. With a raised eyebrow and a soul-scalpel, I'd like to tell you how I got this way. Because maybe you feel this way too.

 Let's hop from wild dissections of modern womanhood to boarding school musings to the glossy cringe of Hollywood. Let's laugh at my failures and then quietly hope with me for the dream. Whether that dream is love or liberation or enough IMDB credits to taze the demon snapping at my ankles, we won't know until the sh*t-fanning end. 

As a dear friend said after reading this book, it's "either a masterpiece, or it's…completely…" and then she glazed over into a haunted stare. Reader? This book is my opus and it is chaos.
I am unfamiliar with this actress, I must admit, although it seems there are going to be a fair few of you out there who know her. But to defend myself, I believe in reading interesting memoirs, even when you don't initially know the person — in a way, I think that can be the more fascinating approach. With All the Women in My Brain, this book sounds like a piece of art in its own right, even without the celebrity clout. This one promises a wild ride, and sounds, in somewhat of a cliche-and-often-reserved-for-female-writers term, unapologetic. Yes, please.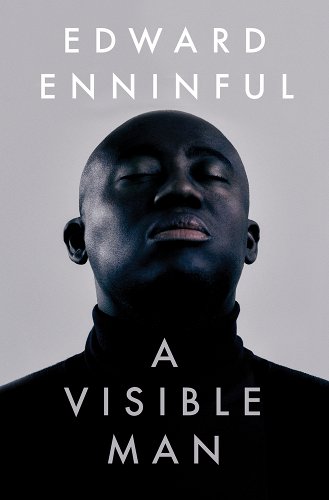 Title: A Visible Man: A Memoir
Author: Edward Enninful
Publisher: Penguin Press
Genre: Memoir
Format: hardcover
Debut
When Edward Enninful became the first Black editor-in-chief of British Vogue, few in the world of fashion wanted to confront how it failed to represent the world we live in. But Edward, a champion of inclusion throughout his life, rapidly changed that.

Now, whether it's putting first responders, octogenarians or civil rights activists on the cover of Vogue, or championing designers and photographers of colour, Edward Enninful has cemented his status as one of his world's most important changemakers.

A Visible Man traces an astonishing journey into one of the world's most exclusive industries. Edward candidly shares how as a Black, gay, working-class refugee, he found in fashion not only a home, but the freedom to share with people the world as he saw it. Written with style, grace, and heart, A Visible Man shines a spotlight on the career of one of the greatest creative minds of our times. It is the story of a visionary who changed not only an industry, but how we understand beauty.
I almost didn't include this one because this is the third memoir on this list, but it sure rounds out the trio, in my personal opinion. I feel like it's an important release to highlight, so here it is, a sort of bonus.
If you've read my reviews for a while now, you know I'll fight for a good YA, and I'm delighted to see two make it onto this list. They can be right up there with "adult" novels, so don't sleep on them. There are also quite a few memoirs, I know, but each one of them thrills me, and I hope they will excite you, too.
Let me know if you pick any of these new releases up!
All my best,