This post may contain affiliate links, meaning that if you buy something, I might earn a small commission from that sale at no cost to you. As always, my links support indie bookstores. Read my full disclosure here. Thank you for your support.
There is much abuzz in the literary community, as one of the most prestigious awards around announced its shortlist yesterday. So let's talk about the Booker Prize Shortlist 2022.
What Is the Booker Prize?
Sure, you've probably heard of the Booker Prize, but unless you are super into the literary scene, you might not know-know what it is. Here's a brief rundown.
The Booker Prize is pretty old in terms of literary organizations. The first award was given in 1969, back when it was called the Booker Prize for Fiction. It has gone through a couple of name changes since — first, it became the Man Booker Prize (as most people probably still recall) and was actually only recently shortened to the current title, the Booker Prize.
Initially, the prize was exclusively for authors from the Commonwealth countries, Ireland, or Zimbabwe. That changed in 2013/2014, expanding the candidates to include any English-written book published in the UK. This rule change was quite controversial for reasons we won't go into here, but still sticks today.
Authors who win the prize receive £50,000 (that's roughly $57,000 for the Americans), which makes it one of the most lucrative literary awards out there. Perhaps more importantly, receiving recognition from the Booker Prize carries the promise of increased book sales and a wider readership. Even being long-listed can give significant boosts on the bookshop floor.
So, no, the Booker Prize isn't just about the prestige — as with many things in publishing, it's a money game as well.
It is important to remember that literary prizes like this are not the be-all and end-all when it comes to picking your next read. The Booker Prize in particular is looking for a very specific kind of book, and sometimes (in my opinion) gets it wrong. There's a limit to how much judges can read, first of all, so they can't consider everyone. Meaning that even getting a book in front of them is difficult and usually reserved for those with a good amount of privilege. Publishers are also the only ones able to nominate titles, so you can't just drop your own book in for consideration.
There's no doubt the judges have taste — one of my own personal favorites, Lincoln in the Bardo, was a Booker Prize winner in 2017. But to say that they are the only ones who know how to pick a good read would be incredibly shortsighted. Once again, they are judging from a very particular perspective — in other words, Twilight ain't gonna win.
There are more people out there who talk about the politics and consequences of big literary prizes (many certainly more qualified than me), and I encourage you to look into it. But for now, let's take a look at the six books that made the cut for the Booker Prize Shortlist 2022, because they are worthy of your attention.
The Booker Prize Shortlist 2022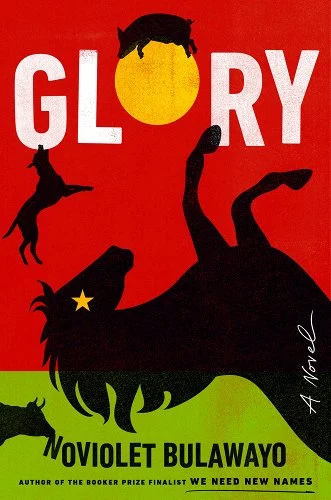 Publisher: Viking
Release date: March 8, 2022
NoViolet Bulawayo's bold new novel follows the fall of the Old Horse, the long-serving leader of a fictional country, and the drama that follows for a rumbustious nation of animals on the path to true liberation.

Inspired by the unexpected fall by coup in November 2017 of Robert G. Mugabe, Zimbabwe's president of nearly four decades, Gloryshows a country's imploding, narrated by a chorus of animal voices that unveil the ruthlessness required to uphold the illusion of absolute power and the imagination and bulletproof optimism to overthrow it completely.

By immersing readers in the daily lives of a population in upheaval, Bulawayo reveals the dazzling life force and irresistible wit that lie barely concealed beneath the surface of seemingly bleak circumstances. And at the center of this tumult is Destiny, a young goat who returns to Jidada to bear witness to revolution–and to recount the unofficial history and the potential legacy of the females who have quietly pulled the strings here.

The animal kingdom–its connection to our primal responses and its resonance in the mythology, folktales, and fairy tales that define cultures the world over–unmasks the surreality of contemporary global politics to help us understand our world more clearly, even as Bulawayo plucks us right out of it. 

Although Zimbabwe is the immediate inspiration for this thrilling story, Glory was written in a time of global clamor, with resistance movements across the world challenging different forms of oppression. Thus it often feels like Bulawayo captures several places in one blockbuster allegory, crystallizing a turning point in history with the texture and nuance that only the greatest fiction can.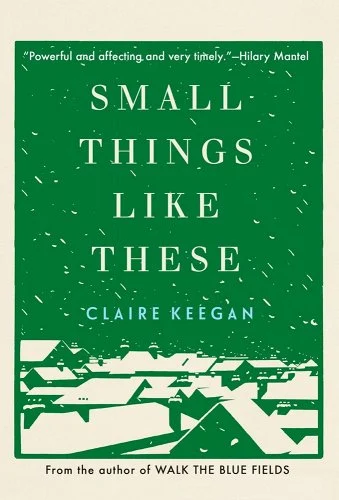 Publisher: Grove Press
Release date: November 31, 2022
It is 1985 in a small Irish town. During the weeks leading up to Christmas, Bill Furlong, a coal merchant and family man faces into his busiest season. Early one morning, while delivering an order to the local convent, Bill makes a discovery which forces him to confront both his past and the complicit silences of a town controlled by the church. 

Already an international bestseller, Small Things Like These is a deeply affecting story of hope, quiet heroism, and empathy from one of our most critically lauded and iconic writers.
Publisher: Random House Trade
Release date: April 26, 2022
I would like to say a few things about my first husband, William. 

Lucy Barton is a writer, but her ex-husband, William, remains a hard man to read. William, she confesses, has always been a mystery to me. Another mystery is why the two have remained connected after all these years. They just are. 

So Lucy is both surprised and not surprised when William asks her to join him on a trip to investigate a recently uncovered family secret–one of those secrets that rearrange everything we think we know about the people closest to us.

What happens next is nothing less than another example of what Hilary Mantel has called Elizabeth Strout's "perfect attunement to the human condition." There are fears and insecurities, simple joys and acts of tenderness, and revelations about affairs and other spouses, parents and their children.

On every page of this exquisite novel we learn more about the quiet forces that hold us together–even after we've grown apart. At the heart of this story is the indomitable voice of Lucy Barton, who offers a profound, lasting reflection on the very nature of existence. "This is the way of life," Lucy says: "the many things we do not know until it is too late."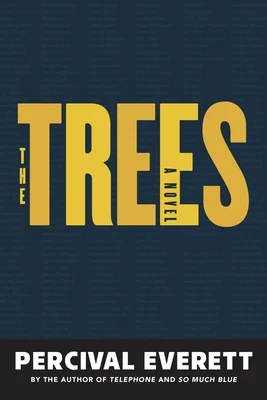 Publisher: Graywolf Press
Release date: September 21, 2021
Percival Everett's The Trees is a page-turner that opens with a series of brutal murders in the rural town of Money, Mississippi.

When a pair of detectives from the Mississippi Bureau of Investigation arrive, they meet expected resistance from the local sheriff, his deputy, the coroner, and a string of racist White townsfolk.

The murders present a puzzle, for at each crime scene there is a second dead body: that of a man who resembles Emmett Till. The detectives suspect that these are killings of retribution, but soon discover that eerily similar murders are taking place all over the country. Something truly strange is afoot.

As the bodies pile up, the MBI detectives seek answers from a local root doctor who has been documenting every lynching in the country for years, uncovering a history that refuses to be buried. In this bold, provocative book, Everett takes direct aim at racism and police violence, and does so in a fast-paced style that ensures the reader can't look away. The Trees is an enormously powerful novel of lasting importance from an author with his finger on America's pulse.
The Seven Moons of Maali Almeida by Shehan Karunatilkaka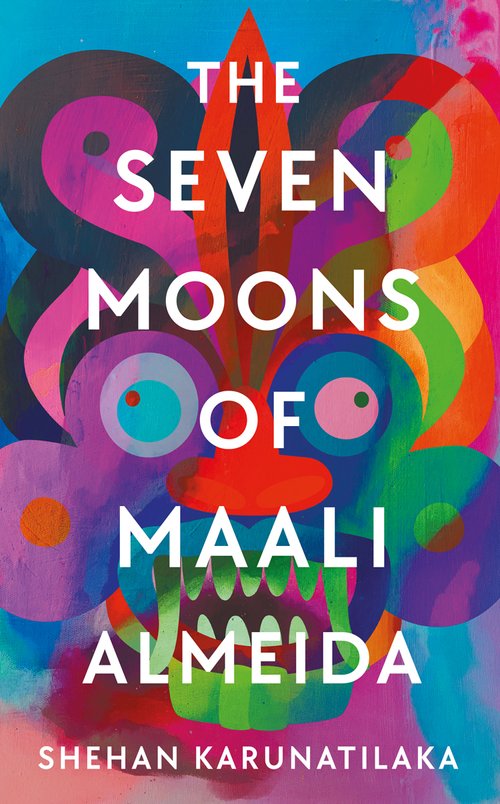 Publisher: Sort of Books
Release date: August 4, 2022
Colombo, 1989. Maali Almeida, war photographer, gambler and closet queen, has woken up dead in what seems like a celestial visa office. His dismembered body is sinking in the serene Beira lake and he has no idea who killed him. In a country where scores are settled by death squads, suicide bombers and hired goons, the list of suspects is depressingly long, as the ghouls and ghosts with grudges who cluster round can attest. But even in the afterlife, time is running out for Maali. He has seven moons to try and contact the man and woman he loves most and lead them to a hidden cache of photos that will rock Sri Lanka.

Ten years after his prizewinning novel Chinaman established him as one of Sri Lanka's foremost authors, Shehan Karunatilaka is back with a mordantly funny, searing satire. The Seven Moons of Maali Almeida is a state-of-the-nation epic that proves yet again that the best fiction offers the ultimate truth.
Purchase link to be added
Treacle Walker by Alan Garner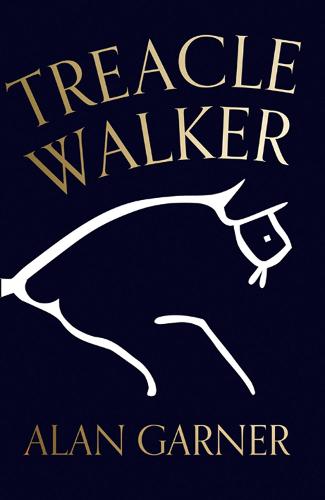 Publisher: Fourth Estate
Release date: October 28, 2021
'Ragbone! Ragbone! Any rags! Pots for rags! Donkey stone!'

Joe looked up from his comic and lifted his eye patch. There was a white pony in the yard. It was harnessed to a cart, a flat cart, with a wooden chest on it. A man was sitting at a front corner of the cart, holding the reins. His face was creased. He wore a long coat and a floppy high-crowned hat, with hair straggling beneath, and a leather bag was slung from his shoulder across his hip.

Joe Coppock squints at the world with his lazy eye. He reads his comics, collects birds' eggs and treasures his marbles, particularly his prized dobbers. When Treacle Walker appears off the Cheshire moor one day – a wanderer, a healer – an unlikely friendship is forged and the young boy is introduced to a world he could never have imagined.
Purchase link to be added
---
That's it for this year! I know some more books have been bumped up on my TBR list. How about you?
All the best,