This post may contain affiliate links, meaning that if you buy something, I might earn a small commission from that sale at no cost to you. Read my full disclosure here.
We're gonna try something new, because I feel like I just don't cover all the books that I want to cover on this blog. Obviously, my reading pace is limited, but there are so many new book releases out there that deserve love and attention. I'm going to start this weekly series highlighting the books I'm most excited to see out in the world.
For the most part, I have not read these, so don't take any of this as a recommendation (unless stated otherwise). But, if I had all the money in the world, these are the books I would be picking up this week.
Speaking of money, not all of these are hardcover releases — some are paperback in the first release, and sometimes I'll highlight some previously-hardcover releases. I am personally not one for buying hardbacks, so I thought I'd include some more affordable options, especially since paperback releases are hard to keep track of!
new book releases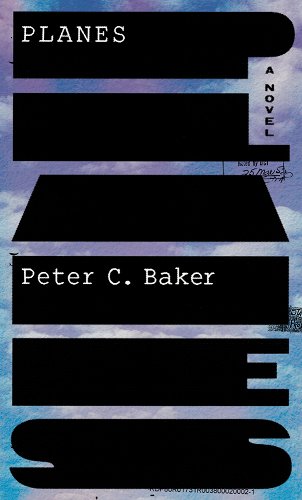 Title: Planes
Author: Peter C. Baker
Publisher: Knopf Publishing Group
Genre: literary fiction
Format: hardcover
Debut
For years, Amira–a recent convert to Islam living in Rome–has gone to work, said her prayers, and struggled to piece together her husband's redacted letters from the Moroccan black site where he is imprisoned. She moves as inconspicuously as possible through her modest life, doing her best to avoid the whispered curiosity of her community. 

Meanwhile, Mel–once an activist–is trying to get the suburban conservatives of her small North Carolina town to support her school board initiatives, and struggles to fill her empty nest. It's a steady, settled life, except perhaps for the affair she can't admit she's having.

 As these narratives unfurl thousands of miles apart, they begin to resonate like the two sides of a tuning fork. And when Mel learns that a local charter airline serves as a front for the CIA's extraordinary renditions–including that of Amira's husband–both women face wrenching questions that will shape the rest of their lives.
I love disparate stories that converge. And a CIA front? Yes please.
---
Title: Walk the Vanished Earth
Author: Erin Swan
Publisher: Viking
Genre: literary fiction; science fiction
Format: hardcover
Debut
The year is 1873, and a bison hunter named Samson travels the Kansas plains, full of hope for his new country.

The year is 1975, and an adolescent girl named Bea walks those very same plains; pregnant, mute, and raised in extreme seclusion, she lands in an institution, where a well-meaning psychiatrist struggles to decipher the pictures she draws of her past.

The year is 2027 and, after a series of devastating storms, a tenacious engineer named Paul has left behind his banal suburban existence to build a floating city above the drowned streets that were once New Orleans. There with his poet daughter he rules over a society of dreamers and vagabonds who salvage vintage dresses, ferment rotgut wine out of fruit, paint murals on the ceiling of the Superdome, and try to write the story of their existence.

The year is 2073, and Moon has heard only stories of the blue planet–Earth, as they once called it, now succumbed entirely to water. Now that Moon has come of age, she could become a mother if she wanted to-if only she understood what a mother is. Alone on Mars with her two alien uncles, she must decide whether to continue her family line and repopulate humanity on a new planet.


A sweeping family epic, told over seven generations, as America changes and so does its dream, Walk the Vanished Earth explores ancestry, legacy, motherhood, the trauma we inherit, and the power of connection in the face of our planet's imminent collapse.


This is a story about the end of the world–but it is also about the beginning of something entirely new. Thoughtful, warm, and wildly prescient, this work of bright imagination promises that, no matter what the future looks like, there is always room for hope.
I'm not one for a story that takes place entirely in the past, but I appreciate a good generational weave.
---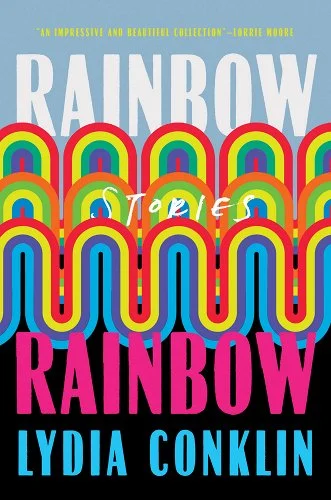 Title: Rainbow Rainbow
Author: Lydia Conklin
Publisher: Catapult
Genre: short stories; literary fiction
Format: hardcover
Debut
A nonbinary writer on the eve of top surgery enters into a risky affair during the height of COVID. A lesbian couple enlists a close friend as a sperm donor, plying him with a potent rainbow-colored cocktail. A lonely office worker struggling with their gender identity chaperones their nephew to a trans YouTube convention. And in the depths of a Midwestern winter, a sex-addicted librarian relies on her pet ferrets to help resist a relapse at a wild college fair.
I try to be careful about what short story collections I pick up because they tend to take a lot of energy and time for me to read, so I like to make sure they are going to be worth it. However, I've heard so much about Lydia Conklin recently that I think I'll be pretty pleased.
---
Title: Her Majesty's Royal Coven
Author: Juno Dawson
Publisher: Penguin Books
Genre: urban fantasy
Format: paperback
Previous works: This Book Is Gay; Clean; Mind Your Head
At the dawn of their adolescence, on the eve of the summer solstice, four young girls–Helena, Leonie, Niamh and Elle–took the oath to join Her Majesty's Royal Coven, established by Queen Elizabeth I as a covert government department. Now, decades later, the witch community is still reeling from a civil war and Helena is the reigning High Priestess of the organization.

Yet Helena is the only one of her friend group still enmeshed in the stale bureaucracy of HMRC. Elle is trying to pretend she's a normal housewife, and Niamh has become a country vet, using her powers to heal sick animals. In what Helena perceives as the deepest betrayal, Leonie has defected to start her own more inclusive and intersectional coven, Diaspora. And now Helena has a bigger problem.

A young warlock of extraordinary capabilities has been captured by authorities and seems to threaten the very existence of HMRC. With conflicting beliefs over the best course of action, the four friends must decide where their loyalties lie: with preserving tradition, or doing what is right. 

Juno Dawson explores gender and the corrupting nature of power in a delightful and provocative story of magic and matriarchy, friendship and feminism. Dealing with all the aspects of contemporary womanhood, as well as being phenomenally powerful witches, Niamh, Helena, Leonie and Elle may have grown apart but they will always be bound by the sisterhood of the coven.
It's been a while since I've read a good witch book, and this one sounds like a cross between Plain Bad Heroines and the House of Night series, but for adults. Also, kind of obsessed with the idea that the British Government runs a department of witches.
---
Title: Together We Burn
Author: Isabel Ibanez
Publisher: Wednesday Books
Genre: fantasy
Format: hardcover
Previous works: Woven in Moonlight; Written in Starlight
Eighteen-year-old Zarela Zalvidar is a talented flamenco dancer and daughter of the most famous Dragonador in Hispalia. People come for miles to see him fight in their arena, which will one day be hers. But disaster strikes during one celebratory show, and in the carnage, Zarela's life changes in an instant. 

With the Dragon Guild trying to wrest control of her inheritance from her, Zarela has no choice but to train to become a Dragonador. But when the most talented dragon hunter left in the land — the infuriatingly handsome Arturo Díaz de Montserrat — withholds his help, Zarela cannot take no for an answer. Without him, her world will burn.
I already have this one downloaded to my libro.fm app. So ready.
---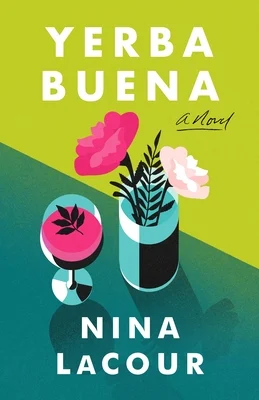 Title: Yerba Buena
Author: Nina LaCour
Publisher: Flatiron Books
Genre: literary fiction
Format: hardcover
Previous works: We Are Okay
Adult debut
When Sara Foster runs away from home at sixteen, she leaves behind the girl she once was, capable of trust and intimacy. Years later, in Los Angeles, she is a sought-after bartender, renowned as much for her brilliant cocktails as for the mystery that clings to her.

Across the city, Emilie Dubois is in a holding pattern, yearning for the beauty and community her Creole grandparents cultivated but unable to commit. On a whim, she takes a job arranging flowers at the glamorous restaurant Yerba Buena and embarks on an affair with the married owner. 

The morning Emilie and Sara first meet at Yerba Buena, their connection is immediate. But the damage both women carry, and the choices they have made, pulls them apart again and again. When Sara's old life catches up to her, upending everything she thought she wanted just as Emilie has finally gained her own sense of purpose, they must decide if their love is more powerful than their pasts.
---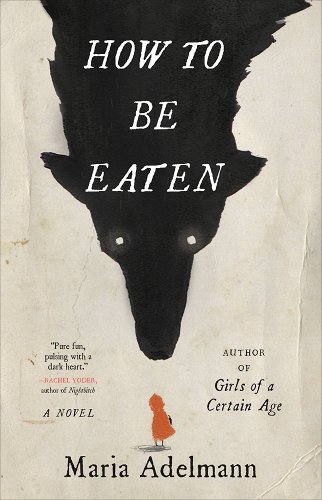 Title: How to Be Eaten
Author: Maria Adelmann
Publisher: Little, Brown and Company
Genre: fiction
Format: hardcover
Previous works: Girls of a Certain Age
In present-day New York City, five women meet in a basement support group to process their traumas. Bernice grapples with the fallout of dating a psychopathic, blue-bearded billionaire. Ruby, once devoured by a wolf, now wears him as a coat. Gretel questions her memory of being held captive in a house made of candy. Ashlee, the winner of a Bachelor-esque dating show, wonders if she really got her promised fairy tale ending. And Raina's love story will shock them all. 

Though the women start out wary of one another, judging each other's stories, gradually they begin to realize that they may have more in common than they supposed . . . What really brought them here? What secrets will they reveal? And is it too late for them to rescue each other?
I think fairytale retellings are worn out, but this one sounds fun and different from what we've been seeing recently.
---
Title: Small Town Pride
Author: Phil Stamper
Publisher: HarperCollins
Genre: middle grade fiction
Format: hardcover
Previous works: The Gravity of Us; As Far as You'll Take Me; Golden Boys
Jake is just starting to enjoy life as his school's first openly gay kid. While his family and friends are accepting and supportive, the same can't be said about everyone in their small town of Barton Springs, Ohio.

When Jake's dad hangs a comically large pride flag in their front yard in an overblown show of love, the mayor begins to receive complaints. A few people are even concerned the flag will lead to something truly outlandish: a pride parade.

Except Jake doesn't think that's a ridiculous idea. Why can't they hold a pride festival in Barton Springs? The problem is, Jake knows he'll have to get approval from the town council, and the mayor won't be on his side. And as Jake and his friends try to find a way to bring Pride to Barton Springs, it seems suspicious that the mayor's son, Brett, suddenly wants to spend time with Jake.

But someone that cute couldn't possibly be in league with his mayoral mother, could he?
I rarely go for middle grade — it's just not my thing. But Small Town Pride just sounds like too fun a caper to miss, plus I love to support some queer middle grade books because, well, we need them.
---
Paperback Releases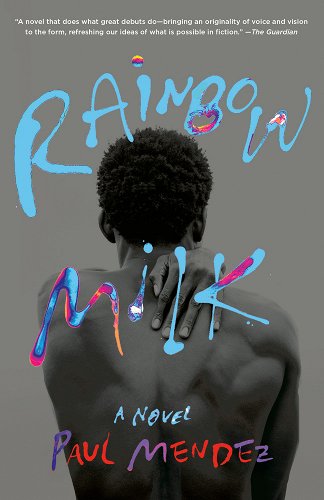 Title: Rainbow Milk
Author: Paul Mendez
Publisher: Anchor Books
Originally published: April 23, 2020
Genre: literary fiction
Format: paperback
Debut
In the 1950s, ex-boxer Norman Alonso has immigrated to Britain from Jamaica with his wife and children in order to secure a brighter future. Blighted with unexpected illness and racism, Norman and his family are resilient but are all too aware that their family will need more than just hope to survive in their new country. 

At the turn of the millennium, Jesse seeks a fresh start in London, escaping a broken immediate family, a repressive religious community, and his depressed hometown in the industrial Black Country. But once he arrives he finds himself at a loss for a new center of gravity and turns to sex work, music, and art to create his own notions of love, masculinity, and spirituality.
I actually read this a bit ago for a publishing course I was on in graduate school and I really enjoyed it. Pick it up if you have the chance.
---
Title: The Stars We Share
Author: Rafe Posey
Publisher: Penguin Books (hardcover: Pamela Dorman Books)
Originally published: May 18, 2021
Genre: historical romance; literary fiction
Format: paperback
Previous works: The Book of Broken Hymns
It's 1927 when Alec and June meet as children in a tranquil English village. Alec, an orphan, anchors himself in the night sky and longs for adventures. June memorizes maps and railway timetables, imagining a future bright with possibilities. As the years pass, their loves feels inevitable, but soon the Second World War separates them.

Alec enlists as a Royal Air Force pilot flying daredevil fighter sorties at night; June finds her calling as a codebreaker at Bletchley Park, covert work that will mean keeping her contribution to the war effort a secret from Alec forever. Each is following a dream–but those dreams force them apart for years at a time. 

Their postwar reunion is bittersweet: Alec, shot down and imprisoned in a series of POW camps, grapples with his injuries and the loss of his RAF career. June, on the other hand, has found her vocation and struggles to follow the expected path to domesticity, as much as she loves Alec. But Alec wants nothing more than to make a life and a family together. 

With the war behind them, their scars–both visible and unseen–make them strangers to each other. Now each must decide how much to reveal to the other, which dreams can be sacrificed, and which secrets are too big to bear alone.
Another historical fiction, which I normally don't go for, but this sounds quite lovely. I adore a story that spans from childhood to adulthood.
---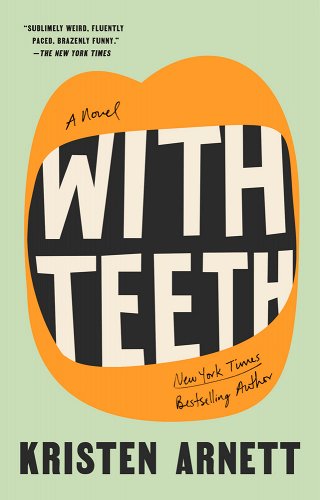 Title: With Teeth
Author: Kristen Arnett
Publisher: Riverhead Books
Originally published: June 1, 2021
Genre: literary fiction
Format: paperback
Previous works: Mostly Dead Things
If she's being honest, Sammie Lucas is scared of her son. Working from home in the close quarters of their Florida house, she lives with one wary eye peeled on Samson, a sullen, unknowable boy who resists her every attempt to bond with him. Uncertain in her own feelings about motherhood, she tries her best–driving, cleaning, cooking, prodding him to finish projects for school–while growing increasingly resentful of Monika, her confident but absent wife.

As Samson grows from feral toddler to surly teenager, Sammie's life begins to deteriorate into a mess of unruly behavior, and her struggle to create a picture-perfect queer family unravels. When her son's hostility finally spills over into physical aggression, Sammie must confront her role in the mess–and the possibility that it will never be clean again.
---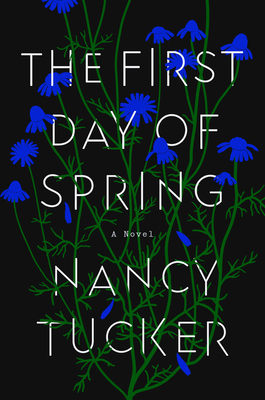 Title: The First Day of Spring
Author: Nancy Tucker
Publisher: Riverhead Books
Originally published: May 18, 2021
Genre: psychological; crime
Format: paperback
Fiction Debut
Chrissie is eight and she has a secret: she has just killed a boy. The feeling made her belly fizz like soda pop. Her playmates are tearful and their mothers are terrified, keeping them locked indoors. But Chrissie rules the roost — she's the best at wall-walking, she knows how to get free candy, and now she has a feeling of power that she never gets at home, where food is scarce and attention scarcer. 

Twenty years later, adult Chrissie is living in hiding under a changed name. A single mother, all she wants is for her daughter to have the childhood she herself was denied. That's why the threatening phone calls are so terrifying. People are looking for them, the past is catching up, and Chrissie fears losing the only thing in this world she cares about, her child.
---
That's it for this week. Hope you got some inspiration for your next bookstore or library run, and let me know if you pick any of these up!
Love,