The Secret Runners of New York Summary
THE COMING END

When Skye Rogers and her twin brother Red move to Manhattan, rumours of a coming global apocalypse are building. But this does not stop the young elite of New York from partying without a care.

CAN YOU KEEP A SECRET?

And then suddenly Skye is invited to join an exclusive gang known as the Secret Runners of New York.
But this is no ordinary clique – they have access to an underground portal that can transport them into the future. And what Skye discovers in the future is horrifying: the rumours about the coming apocalypse are true . . .

RUN! AS FAST AS YOU CAN!

As society crumbles and Skye and Red race to figure out how to use their knowledge to survive the impending annihilation, they soon discover that the chaotic end of the world is a fine time for revenge . . .
The Secret Runners of New York Review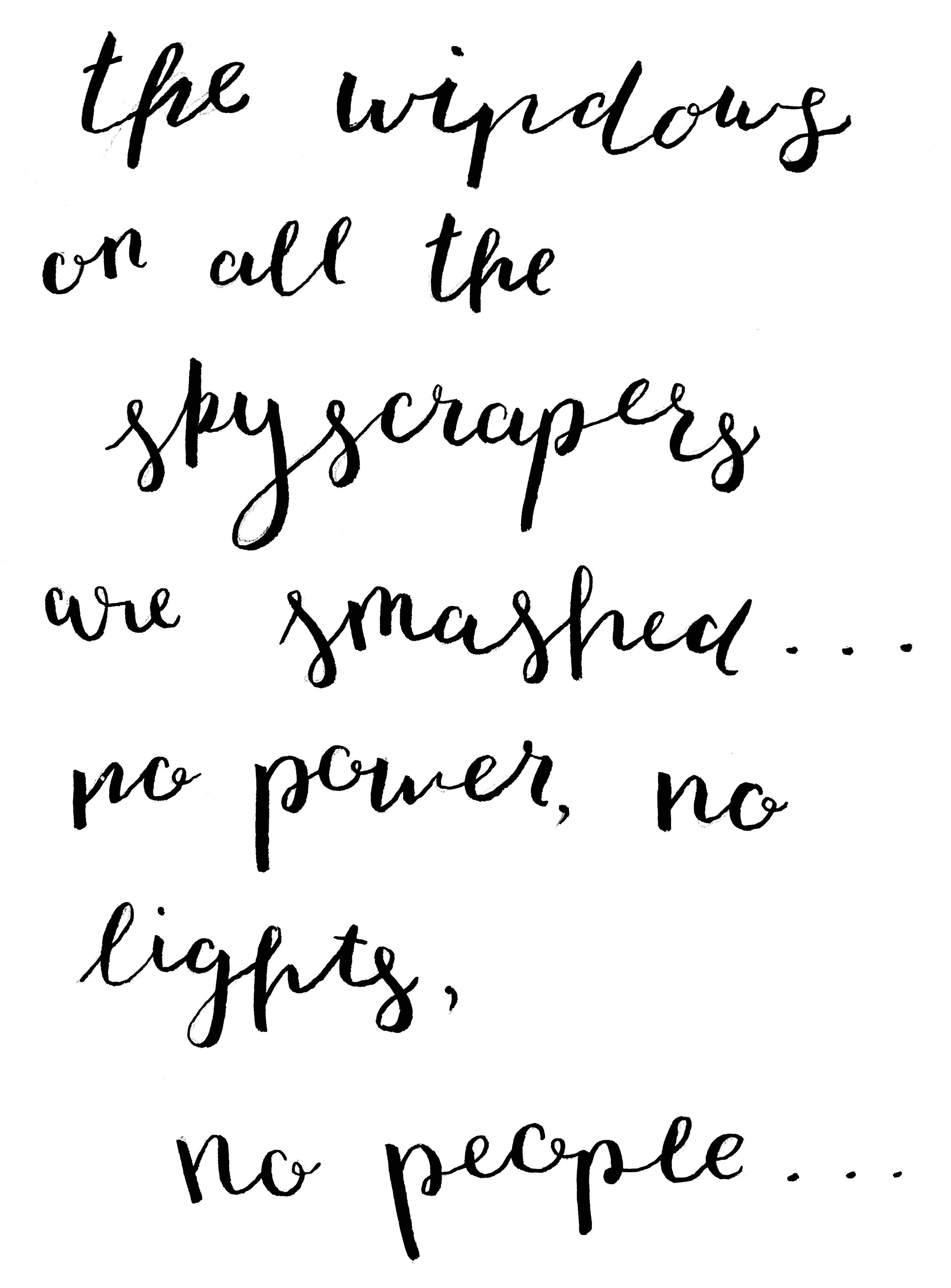 So, I picked this one up on a whim because it had an intriguing title/cover, I had seen it a bunch on shelves, and it was also available immediately on my library's audio app.
I'll admit, I haven't had a book turn around like this in a long time. It started off pretty rocky — the only thing that kept me going for a while was knowing that there was a sci-fi/apocalyptic aspect to it, which frankly, I live for. But for the first few chapters, THE SECRET RUNNERS OF NEW YORK masquerades as your typical contemporary fiction: catty high school girls, stereotypically attractive boys who have secret depths, and drama (duh). Not to mention, this one has a Gossip Girl-esque vibe, as it is set in upperclass NYC. Unfortunately, it seems to be written by someone who only imagines what high society is like, and in quite a problematic way. I understand that the rich are easy to vilify, and making all wealthy girls seem dumb is a well-worn trope, but can't we get past shaming other girls for trivial traits? Aren't we just enforcing these divides? Nope, not saying everyone needs to be friends — but let's stop pretending women are all single-sided. You can be many things, y'all. Same goes for the reverse — stop telling young readers that the only way to win is to be "different" —effortlessly beautiful and also a scientist and whatever else (the latter, by the way, is not nearly as rare as we like to think). I repeat: women are valuable regardless of their goals, looks, status, etc. Okay, rant over! (Probably an issue for a different post!)
Anyways, it's irritatingly stereotypical. Also, the main relationship (you can probably guess which paring I am talking about as it is pretty darn obvious) accelerates really quickly. Like, you guessed it was gonna happen, but not for a while, then BAM! it hits you and you think, "there wasn't enough setup for this! I needed a slower burn with a bit more will-they-won't-they!"
But, I wasn't too mad, because obviously Reilly sensed that his readers were ready for the big plot, the post-apocalypse thing that really spices things up. So basically, in the background this whole time there have been warnings of the end of the world, and unfortunately, our heroes find out that it is true, and it is in a horrifying fashion that was absolutely delightful! This book starts to gather more of that Will-Walton-y vibe (Anything Could Happen was a dope book, y'all) and gets truly wild — at least with respect to where we began. I was genuinely curious.
There also doesn't seem to be a ton of diversity — I don't think I saw one visible LGBTQA+ character.
Final tally is, the characters sucked and a lot of it seemed a bit underdeveloped (not to mention slightly problematic at points), but I could let most of it slide for the apocalyptic aspect, and I wish Reilly had focused more on his strengths. I believe I gave this one a 4-star on GoodReads, but after letting it sit for a bit, I might say a 3 instead.
All the love,