This post may contain affiliate links, meaning that if you buy something, I might earn a small commission from that sale at no cost to you. Read my full disclosure here.
Content warnings for books mentioned provided at the bottom of this post, for those who would find them useful. You can find further details on content warnings here.
Let's just pretend February 1st is actually January 1st, okay? Okay.
The first month of the year was busy, and I'll talk about that in another post (maybe! I'm unpredictable!), but finally we're getting back into the swing of things. While I'm getting over a bout of COVID (oh yes, it got me), I figured I would drop an update here regarding my reading. That's a topic I haven't brought up in a while!
I completed a grand total of 3 books this January. Rough start, huh? My reading habits have been all out of wack the past couple of months, but that's okay — even for a book blogger. That's an uncomfortable fact I'm grappling with at the moment.
Anyways!
Noor by Nnedi Okorafor
Anwuli Okwudili prefers to be called AO. To her, these initials have always stood for Artificial Organism. AO has never really felt…natural, and that's putting it lightly. Her parents spent most of the days before she was born praying for her peaceful passing because even in-utero she was wrong. But she lived. Then came the car accident years later that disabled her even further. Yet instead of viewing her strange body the way the world views it, as freakish, unnatural, even the work of the devil, AO embraces all that she is: A woman with a ton of major and necessary body augmentations. And then one day she goes to her local market and everything goes wrong.

Once on the run, she meets a Fulani herdsman named DNA and the race against time across the deserts of Northern Nigeria begins. In a world where all things are streamed, everyone is watching the reckoning of the murderess and the terrorist and the saga of the wicked woman and mad man unfold. This fast-paced, relentless journey of tribe, destiny, body, and the wonderland of technology revels in the fact that the future sometimes isn't so predictable. Expect the unaccepted.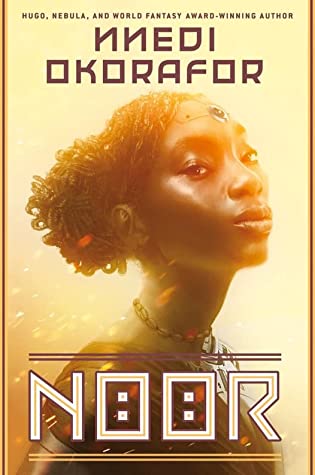 I've been kinda obsessed with the idea of Afrofuturism recently (hasn't everyone?) so I was psyched to see this one show up. While cool, it wasn't the immersion I was hoping for. The events just kinda flew by for me. I couldn't find anything that really made the story stick for me, except for the ending. I did love the idea of focusing partially on a cow herdsman in this futuristic world. The contrast really added some depth to the story for me.
There were a few spots that felt weak. First off, I found AO's origin story unnecessarily complicated, and, as the world lore is set up, extremely improbable. All the forced symbolism didn't really do it for me either — the name of the character DNA, for example, didn't really add anything special. Rather, it somewhat cheapened things for me. Okorafor built this incredible world that I wanted so badly to explore, but the revelations felt a bit too set up for me. I believe in giving the reader a bit more credit, and appreciate it when authors don't underestimate our intellectual skills.
I think, however, I'd like to give Okorafor another shot with a different book.
Olga Dies Dreaming by Xochitl Gonzalez
It's 2017, and Olga and her brother, Pedro 'Prieto' Acevedo, are bold-faced names in their hometown of New York. Prieto is a popular congressman representing their gentrifying, Latinx neighborhood in Brooklyn, while Olga is the tony wedding planner for Manhattan's power brokers.Despite their alluring public lives, behind closed doors things are far less rosy. Sure, Olga can orchestrate the love stories of the one percent, but she can't seem to find her own . . . until she meets Matteo, who forces her to confront the effects of long-held family secrets.Twenty-seven years ago, their mother, Blanca, a Young Lord-turned-radical, abandoned her children to advance a militant political cause, leaving them to be raised by their grandmother. Now, with the winds of hurricane season, Blanca has come barreling back into their lives.Set against the backdrop of New York City in the months surrounding the most devastating hurricane in Puerto Rico's history, Olga Dies Dreaming is a story that examines political corruption, familial strife and the very notion of the American dream – all while asking what it really means to weather a storm.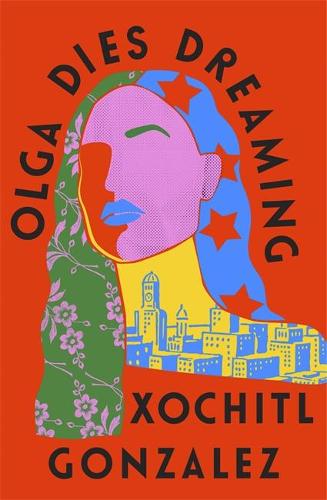 This was a ride I wasn't quite expecting.
Just why is everyone in love with Olga? I found myself asking this question a lot through the first half of the book. There just wasn't enough action there that endeared her to me. It felt like Gonzalez expected this point to get pushed across by the numerous male perspectives that praise her throughout the novel, but I personally found them to be a bit annoying and overwritten in that aspect. OIga was also so unnecessarily rude and in some spots, straight-up mean. Her assistant, for example, certainly wasn't the sharpest tool in the shed, but my god give her a break. I have no problem with women being confident and go-getters, but let's not confuse that with cruelty. At some points it felt like Olga's rudeness was meant to be relatable, or funny even, and that was a real turn-off for me.
Interestingly, I found Olga's brother's story to be a lot more compelling from the beginning. He felt more real. I'm not going to spoil it, but there are some events that make his arc pretty great.
In terms of plot, I felt like I hadn't been given enough background when it came to some of the relationships the reader is expected to care about. Characters from Olga's past are everywhere, and we don't get enough of them, in my opinion, to properly care or understand the dynamics of the relationship.
It started to feel a bit preachy in places — Olga, for example, would have conundrums or arguments or such and then proceed to be so completely articulate about the situation that it felt like a waste of emotional bandwidth.
The letters from her mother scattered throughout the novel, I think, actually provided the most emotional depth for me. Now, if you're familiar with my personal reading tastes, you'll know that it can be hard to impress me with the ole missives-from-the-past as a narrative tool, but this ended up providing the reader with enough information to make their own inferences about the characters in some instances, which was a bit of a rare thing in a book where a lot is handed to you.
Overall, I think I enjoyed this story. There was a lot there, and it felt like a bit of a different book towards the end, but there were so many unique aspects (A love interest with a hoarding problem? Favorite.) that I'm glad I read it.
The Temple House Vanishing by Rachel Donohue
Twenty-five years ago, a sixteen-year-old schoolgirl and her charismatic teacher disappeared without trace…

When Louisa arrives at Temple House, an elite catholic boarding school, she quickly finds herself drawn to sophisticated fellow pupil Victoria and their young bohemian art teacher, Mr Lavelle. The three of them form a bond that seems to offer an escape from the repressive regime of the nuns who run the cloistered school. Until Louisa and Mr Lavelle suddenly vanish.

Years later, a journalist with a childhood connection to Louisa determines to resolve the mystery. Her search for the truth will uncover a tragic, mercurial tale of suppressed desire and long-buried secrets. It will shatter lives and lay a lost soul to rest.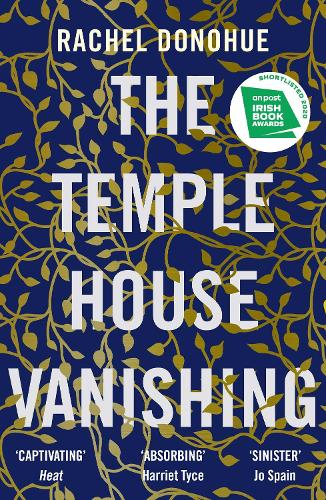 This, folks, is a hidden gem. I don't know WHY people aren't talking about it more.
At risk of looking like a Pinterest read-next pin, I'm going to say it: If you loved The Secret History, you will love this story. I am not the world's biggest fan of Tartt, but like most others, I'm a sucker for a good dark academia novel. The Temple House Vanishing also felt quite like Plain Bad Heroines, which I loved. Although there is a man central to the plot, most of the novel is about the dynamics between females, and it was fabulous and complex and beautiful.
Let's even throw a Taylor Jenkins Reid comparison in there — a new generation in the present day seeks to solve this mystery that has haunted her since she was a child. Beautiful storytelling.
As someone who went to Catholic school, I felt a bit of a kinship with these girls (although this was very much not my experience of school — thank god). The teenage angst is also real with this one. Maybe that is what endeared it to me.
Seriously, try this one.
Love, as always,
P.S. Everything decided to break recently (Did you notice my site down for a full four days? A nightmare.) and I currently do not have links up to the books. I will fix them soon.
---
Although I received free review copies of these books, this did not in any way affect my reviews.
Content Warnings:
Noor: Mental illness; Rape and sexual assault; Excessive violence; Abuse (physical, mental, emotional, verbal, sexual); Animal cruelty and/or death; Death or dying; Kidnapping and other events that might be consider traumatic
Olga Dies Dreaming: Mental illness; Rape and sexual assault; Excessive violence; Abuse (physical, mental, emotional, verbal, sexual); Suicide; Death or dying; Kidnapping and other events that might be consider traumatic; Pregnancy/childbirth
The Temple House Vanishing: Mental illness; Rape and sexual assault; Excessive violence; Abuse (physical, mental, emotional, verbal, sexual); Child abuse/pedophilia; Suicide; Pornography; Death or dying; Kidnapping and other events that might be consider traumatic