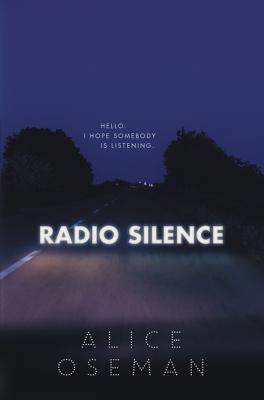 Frances Janvier spends most of her time studying.

Everyone knows Aled Last as that quiet boy who gets straight As.

You probably think that they are going to fall in love or something. Since he is a boy and she is a girl.

They don't. They make a podcast.

In a world determined to shut them up, knock them down, and set them on a cookie cutter life path, Frances and Aled struggle to find their voices over the course of one life-changing year. Will they have the courage to show everyone who they really are? Or will they be met with radio silence?
Hey friends! It's been a hot minute, but I finally, finally, finally finished a book! I've been in a bit of a slump recently, and this week was absolutely insane, so I downloaded a new audiobook and tore through it — definitely the best decision. Can't wait until my Thanksgiving break because I have so many books I plan on getting through!
So, Radio Silence has been on my list for a while, and has crazy high Goodreads reviews. I also hadn't read anything YA in a while, and I needed something that would make me think and feel good, so I took a chance on this one.
First off, let me just say that Radio Silence is the book contemporary YA has needed. I think that it is really in tune with a lot of the issues modern teens are facing (lol, "modern teens"), and it also features a diverse cast of characters that aren't, well, diverse for the sake of being diverse. It is a fresh breath of air to read a book that is about kids of different ethnicities and sexualities that doesn't primarily focus on the problems that come from being such. (Though we do need these sorts of books, obviously, and Radio Silence doesn't by any means neglect these issues — but I feel that it furthers the movement of normalizing diversity in YA literature.)
Radio Silence primarily follows two school-smart teens, Frances and Aled. Both are quite quiet and tend to hide their personalities away under the immense pressure of college dreams and expectations. Until one night, when a revelation changes things and sends them into a friendship that *spoiler alert but not really* definitely doesn't end with them falling in love. Instead, Frances begins to discover her artist side and embarks on the creation of a podcast with Aled.
This novel screams contemporary — as someone who was a teen in the digital age (and admittedly loved Welcome to Night Vale), I had such high school nostalgia seeing how Frances and Aled envelop themselves in the world of YouTube, Tumblr, and Twitter. (Honestly, I can still relate being a third-year college student.)  I think most teens can relate with the struggle that comes with balancing creative endeavors and their schoolwork.  Of course, the question of which path to take — the one they are supposed to or the one they make themselves — is one that is brought to the surface.  Along with this comes a well-done venture into the topic of mental health that rang authentic and strong.
All-in-all Radio Silence was a wonderful book that I would absolutely recommend for high-school age students and beyond.  I did listen to this on audiobook, and admittedly got a little frustrated at times with the voice of Aled, though it wasn't bothersome enough to put the book down.  (Would that be the phrase for an audiobook?  Pause the track?)  I will say that I think there was some added benefit to listening to this book, considering it does have to do largely with a podcast, and includes excerpts from it.
"Everything's better under the stars, I suppose."
"I wonder – if nobody is listening to my voice, am I making any sound at all?"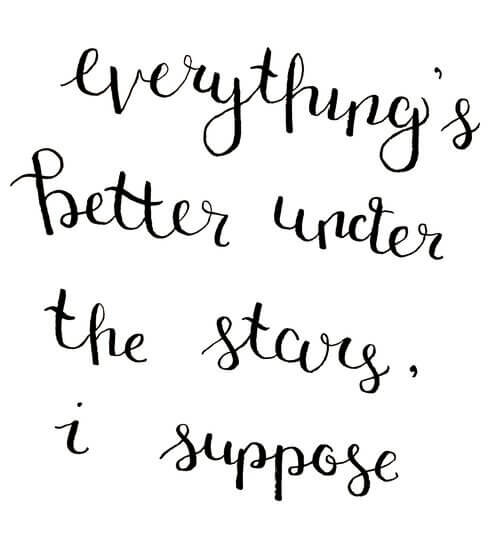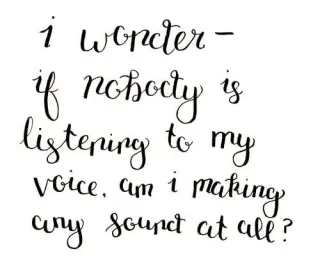 If You Enjoyed Radio Silence You Might also Like:
No One Here is Lonely by Sarah Everett
This One Summer by Mariko Tamaki and Jillian Tamaki 
Tonight the Streets Are Ours by Leila Sales
They Both Die At the End by Adam Silvera
See y'all later,