This post may contain affiliate links, meaning that if you buy something, I might earn a small commission from that sale at no cost to you. As always, my links support indie bookstores. Read my full disclosure here. Thank you for your support.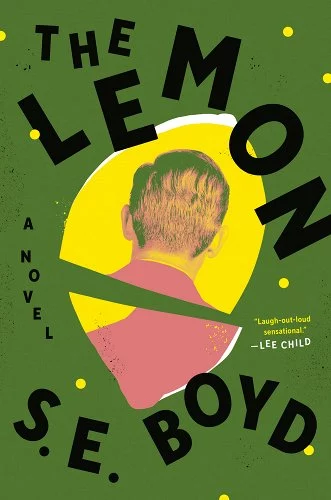 Title: The Lemon
Author: S. E. Boyd
Publisher: Viking
Genre: literary fiction
Format: hardcover
Debut (Pen name for three author collective)
While filming on location in Belfast, Northern Ireland, John Doe, the universally adored host of the culinary travel show Last Call, is found dead in a hotel room in an apparent suicide. As the news of his untimely demise breaks, a group of friends, fixers, hustlers, and opportunists vie to seize control of the narrative: Doe's chess-master of an agent Nia, ready to call in every favor she is owed to preserve his legacy; down-on-her-luck journalist Katie, who fabricates a story about Doe to save her job at a failing website; and world-famous chef Paolo Cabrini, Doe's closest friend and confidant, who finds himself entangled with a deranged Belfast hotel worker whose lurid secret might just take them all down.
Okay, John Doe is a bad name. Especially for a crime novel. That is unforgivable, but we move on, because the rest of the plot thrills me. I'm also reminded somewhat of Death in Paradise? It has the classic whodunnit vibe.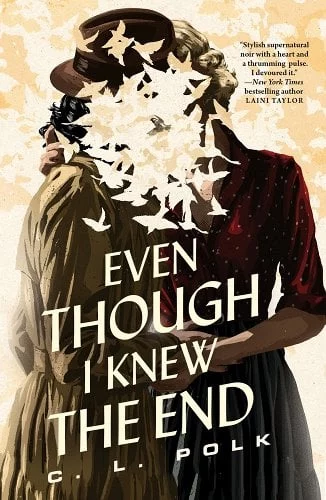 Title: Even Though I Knew the End
Author: C. L. Polk
Publisher: Tordotcom
Genre: fantasy
Format: hardcover
Previous works: Witchmark
A magical detective dives into the affairs of Chicago's divine monsters to secure a future with the love of her life. This sapphic period piece will dazzle anyone looking for mystery, intrigue, romance, magic, or all of the above. An exiled augur who sold her soul to save her brother's life is offered one last job before serving an eternity in hell. When she turns it down, her client sweetens the pot by offering up the one payment she can't resist–the chance to have a future where she grows old with the woman she loves. To succeed, she is given three days to track down the White City Vampire, Chicago's most notorious serial killer. If she fails, only hell and heartbreak await.
It's a period piece, but it's also about a magical detective, so that wins me over. I can't help but think of Cassandra Clare's Infernal Devices trilogy based in a magical Victorian London.
---
As always, let me know your thoughts!
Yours,