The Dreamers Summary
One night in an isolated college town in the hills of Southern California, a first-year student stumbles into her dorm room, falls asleep–and doesn't wake up. She sleeps through the morning, into the evening. Her roommate, Mei, cannot rouse her. Neither can the paramedics, nor the perplexed doctors at the hospital. When a second girl falls asleep, and then a third, Mei finds herself thrust together with an eccentric classmate as panic takes hold of the college and spreads to the town. A young couple tries to protect their newborn baby as the once-quiet streets descend into chaos. Two sisters turn to each other for comfort as their survivalist father prepares for disaster.

Those affected by the illness, doctors discover, are displaying unusual levels of brain activity, higher than has ever been recorded before. They are dreaming heightened dreams–but of what?
The Dreamers Review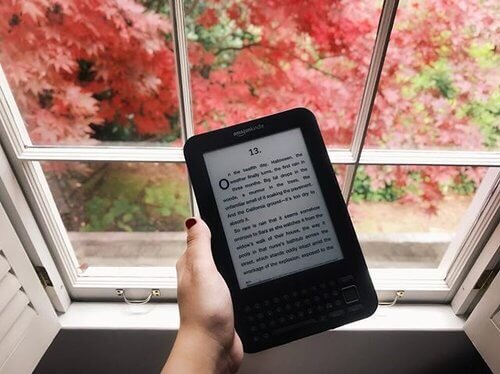 The Dreamers follows several different storylines, though they all have one thing in common: They live in a town affected by a mysterious illness which causes its victims to fall into a deep sleep that lasts days, weeks, and months. And no one knows how to cure it.
As far as summary goes, I would say that this is an adequate description of what happens in this story, mostly because, while the plot is intriguing and exciting, the characters and their compassion are the most compelling part. The Dreamers focuses on the strange events of this town, yes, but it is largely driven by the characters within the story and how the react to this tragedy and interact with each other.
After reading The Dreamers, I can say I will definitely be picking up her previous work (The Age of Miracles) and anything else Walker might publish in the future. I flew through this read in a day, which rarely happens for me anymore as I often jump from book to book. Although the book follows a plot that seems like it would be worn out by now, and jumps around to multiple storylines in a way that could be exhausting, Walker somehow writes a world with characters who are fresh and compelling, and as a result, this book flies by. It is a quick read, and one that is not at all tiresome, yet carries with it a lot of wisdom — it is rare that you find a book so enjoyable to read with this much reward upon coming to the end.
See y'all soon,
The Dreamers by Karen Thompson Walker is scheduled to be released January 15, 2019. Although Random House provided me with a free review copy, this did not in any way affect my review.